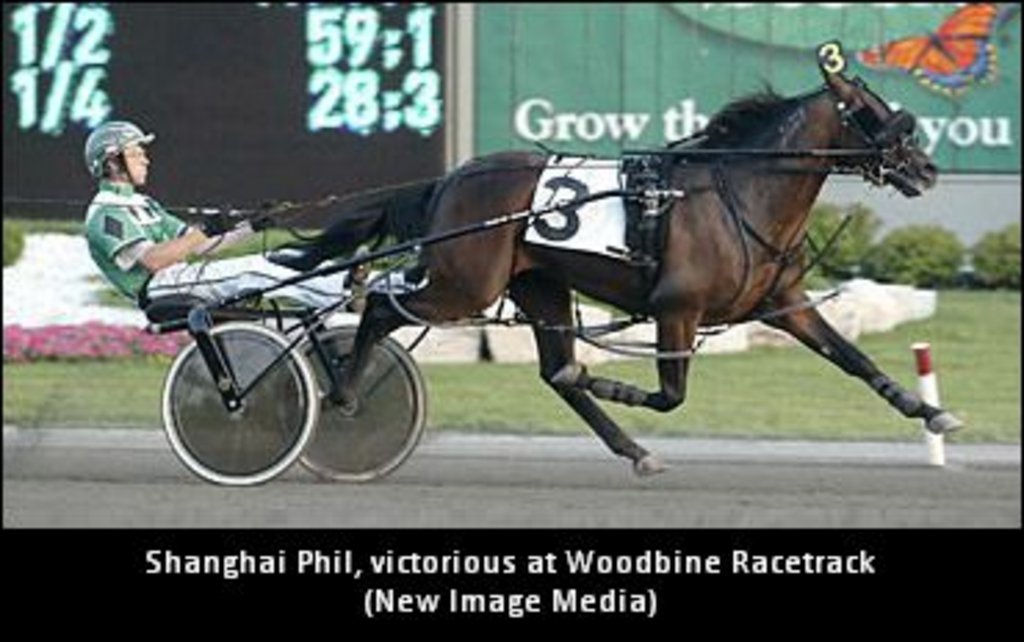 Published:
October 23, 2017 11:49 am EDT
Shanghai Phil (p, 1:50.2s, $636,022), a son of Blissfull Hall from the Matts Scooter mare Matter Of Style, will return to Ontario for the 2018 breeding season.
Shanghai Phil was one of the top three colts in his two-year-old season along with Rocknroll Hanover. Shanghai Phil was a multiple stakes winner at age two, including third-place finishes in the Metro Pace and Breeders Crown. After successful siring stints in Quebec and Ontario, Shanghai Phil's connections are pleased to have him back in Ontario.
Shanghai Phil has sired the winners of $7.3 million with $61,480 average earnings per starter. His sons and daughters include, five winners of over $300,000; nine winners of over $250,000; and 18 winners of $100,000.
Shanghai Phil's richest and fastest performer is Ontario Sires Stakes Super Final winner Duc Dorleans p, 1:48.4s ($684,705). Shanghai Phil is also the sire of OSS winner Champagne Phil p, 1:49.4 ($445,938), Click K p,4, 1:50.1s ($378,478), Passion R Virginie p, 1:53f ($326,685) and OSS Gold and multiple stakes winner Racey Miss p,3, 1:51.3s ($238,384).
This season, Shanghai Phil's two-year-old son Hudson Phil p,2, 152.4s ($171,307) was an OSS Gold winner and a finalist in the OSS Super Final. His three-year-old son Histoire Enchantée p,3, 1.50.1s ($98,633) was also an OSS Gold winner this year, as well as being a finalist in the OSS Super Final.
Shanghai Phil, a proven son of Blissful Hall, will stand at Tara Hills Stud for a fee of $2,500.
For more information, contact David Heffering at Tara Hills Stud (905-985-7770) or check out tarahills.com.
(With files from Tara Hills & Hudson Standardbred)