Published:
October 11, 2017 01:42 pm EDT
How would you like to ride through the forest, canter along a riverside, and trot down country lanes in Ireland, one of the most beautiful countries in the world?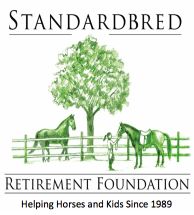 Offered through a raffle to benefit the Standardbred Retirement Foundation (SRF), participants can win a trip for two to Ireland. The fabulous trip includes a four-day – three-night stay for two at a Castle Leslie Equestrian Centre and Spa.
Also included is a $1,200 airfare voucher, breakfast and two-course dinner, and $200 allowance for airport transfer or car rental.
Horses are available for beginners to advance for three hours per day of lessons in many disciplines or three hours per day of riding (must have a valid passport).
Raffle tickets are $25 each and the draw will take place on October 12 at noon (the winner does not need to be present).
Tickets may be purchased by calling 732-446-4422 or emailing
[email protected]. Your entry must be received by October 12 at 11:59 p.m. to be included in the drawing.
(SRF)