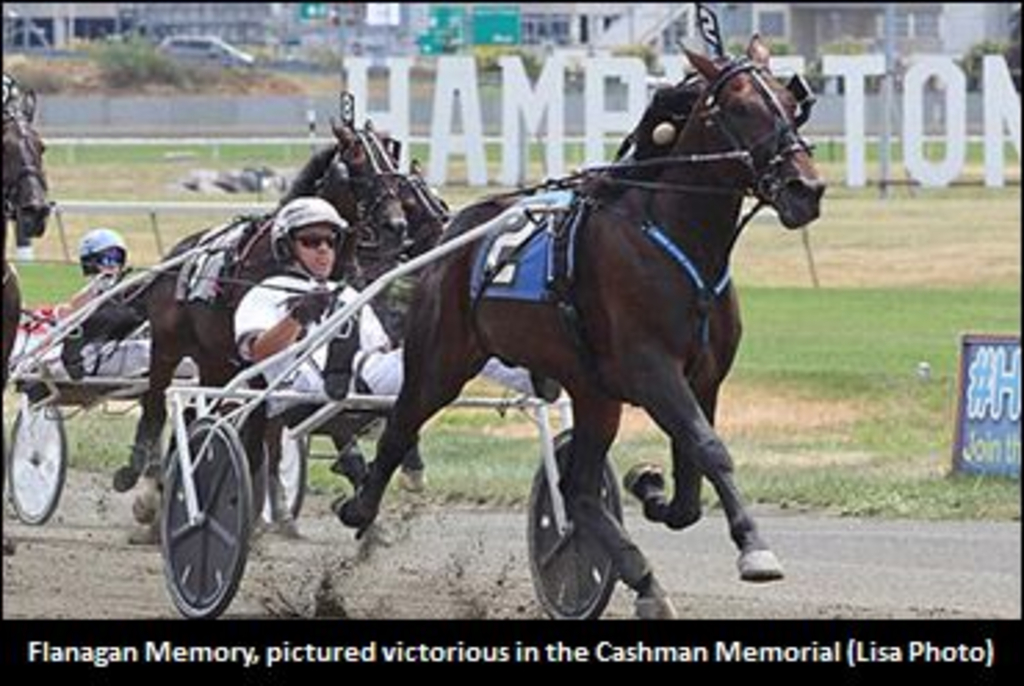 Published:
January 6, 2019 10:34 am EST
Millionaire trotter Flanagan Memory is relocating for his second season at stud in Ontario, to the same farm where his father stands.
Trainer and co-owner Rene Dion said the nine-year-old son of Kadabra will breed in 2019 at Tara Hills Farm, for a reduced fee of $2,500.
Retired just over a year ago, Flanagan Memory stood in 2018 at Kendal Hills Farm, where he had bookings to 28 mares. His first crop will be born this year.
"I can`t wait to see them," said Dion. "If they've got what he's got, they'll be great. He was a tough, tough horse, going up against the best ones and always trotting down the lane. And he looks just like his father."
Flanagan Memory raced from ages two to seven and earned almost $1.7 million for Dion and co-owner Liette Flanagan of Repentigny, Quebec. His major victories included the Breeders Crown at six and Ontario Sires Stakes Super Final at three; he won O'Brien Awards both those years as divisional champion in Canada. His fastest mile, 1:51.2, came at Mohawk as a six-year-old.
(A Trot Insider Exclusive by Paul Delean)