Published:
January 3, 2012 11:25 am EST
On Monday, January 2, the Florida Standardbred Breeders and Owners Association announced its 2012 stakes schedule for two and three-year-olds
.
The schedule, which will get underway in June, includes additional racing opportunities for three-year-olds compared to prior years, including the previously-announced FSBOA Stake #1 (early closer with nominations due February 15, 2012).
Each of the Florida-sired stakes have monies added to nominating, sustaining and declaration fees by FSBOA and PPI, Inc., including funds reallocated from the previous FL-Bonus program.
In addition, stallion awards and breeder's awards (2-4 year-olds winning stakes and overnight events in Florida) continue with an enhancement that breeder's awards for Florida Breeders Stake final winners will receive $1,500 each.
The stakes conditions and stakes entry forms will be posted to flstandardbreds.com and are available in the FSBOA office.
The schedules for the two and three-year-olds appear below.
Two-Year-Olds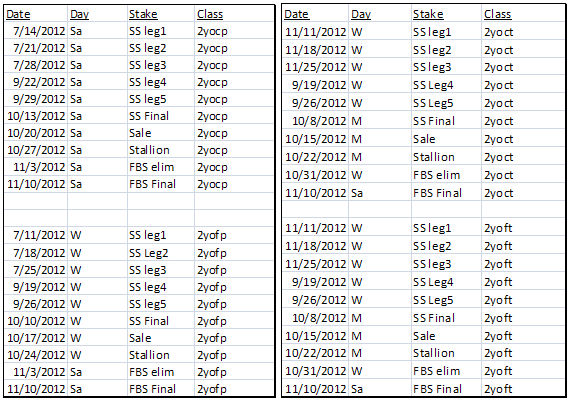 Three-Year-Olds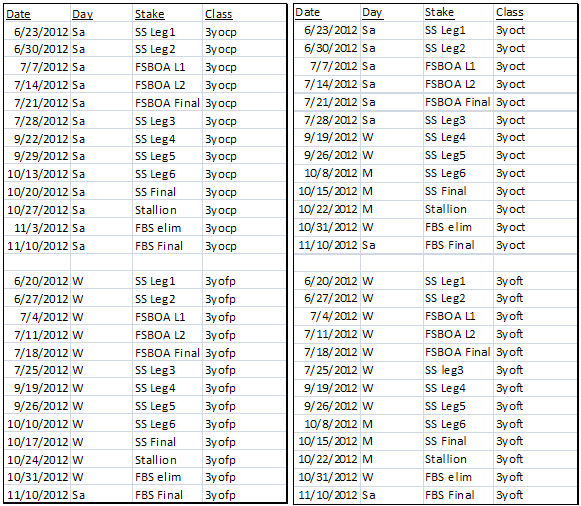 (With files from the FSBOA)