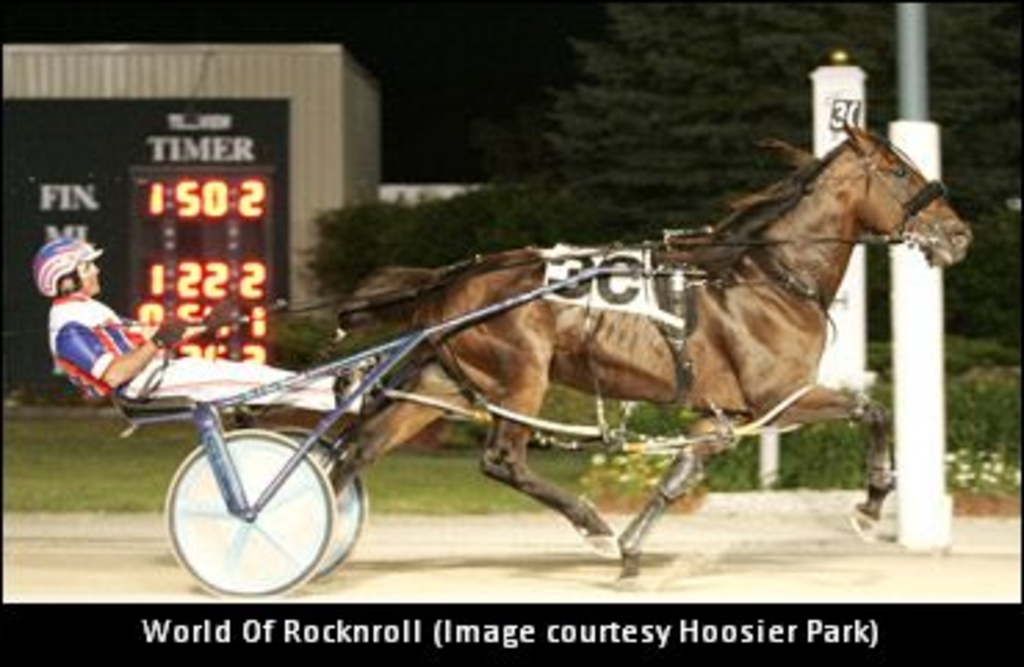 Published:
January 2, 2018 12:05 pm EST
It has been announced that the ownership of stallion World Of Rocknroll has changed hands.
Dandy Farms Inc. is pleased to announce that it has purchased Ohio-based stallion World Of Rocknroll p,3,1:50.3s ($338,561) from the World Of Rocknroll Stable syndicate.
Sired by 2005 US Horse of the Year Rocknroll Hanover p,3,1:48.3 ($2,754,038) out of two-time Dan Patch Award winner Worldy Beauty p,4,1:49.3 ($1,900,255), World Of Rocknroll will be one of the most well-bred stallions ever offered in Illinois.
In 2017, World Of Rocknroll's progeny were highly successful in the Ohio Sires Stakes program, with his standout daughter Bad Girls Rule p,2,1:54f ($181,816) being named OHHA's Two-Year-Old Filly Pacer of the Year.
World Of Rocknroll will stand at Walker Standardbreds in 2018 in partnership with Dandy Farms, Inc. His 2018 stud fee will be $1,500. To view his progeny, listed by fastest lifetime marks, click here.
To book your mare, visit dandy-farms.com or contact Dandy Farms at 312-446-8310.
(Dandy Farms)