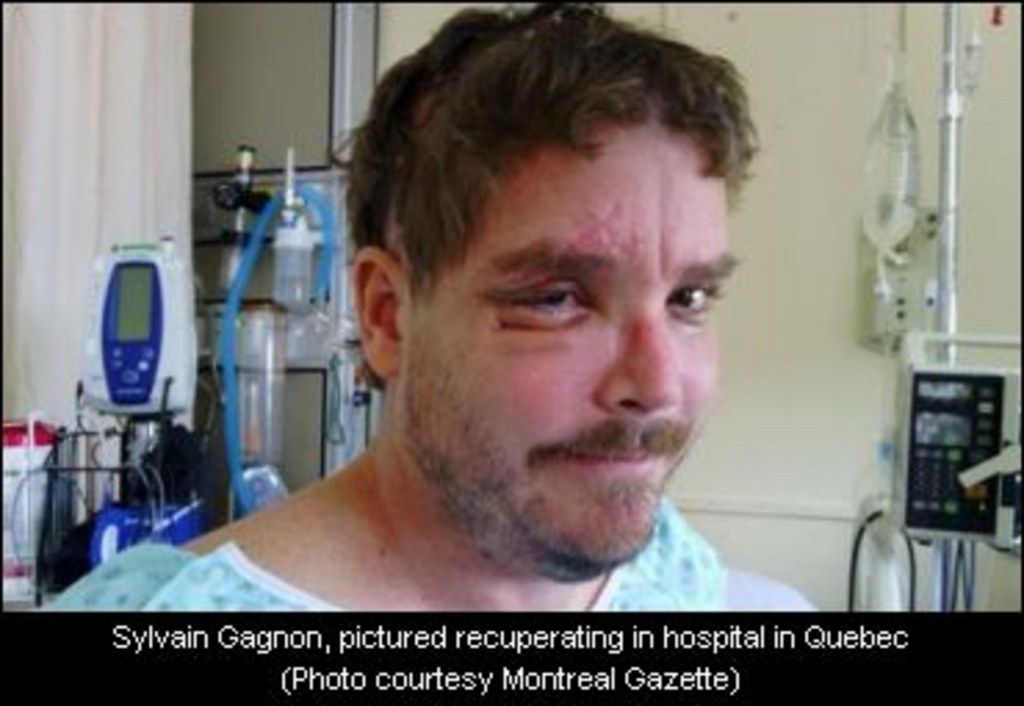 Published:
September 9, 2013 01:47 pm EDT
Sylvain Gagnon has commented on the August accident at St. Aime des Lacs, Que. which resulted in significant injuries for the veteran horse racing photographer.
When asked about being struck by one of the wings of the starting-gate car, Gagnon told Paul Delean of the Montreal Gazette "That's what they tell me," adding, I don't remember anything."
After the accident, Gagnon was rushed from the hospital in La Malbaie to another in Quebec City, where he underwent an eight-hour operation.
Delean's report for the Montreal Gazette explains that Gagnon, a freelancer, has spent the last month in hospital, which has cut off income for his family. The article also states that Gagnon has now undergone two lengthy surgeries for facial reconstruction.
Delean's report states that Gagnon suffered a severe concussion and that his jaw was shattered in three places. Gagnon also lost the vision in his right eye, broke his right wrist and two toes.
In addition to a fundraiser for Gagnon having been started, Ontario horse breeder/owner Jim Carr has donated the proceeds of a 2014 breeding to Big Jim to Gagnon. Carr has stated that he has received a $3,000 offer for the breeding, but he is hoping that someone will offer more money for it.
Please join Standardbred Canada in continuing to send Gagnon best wishes in his recovery.
(With files from the Montreal Gazette)