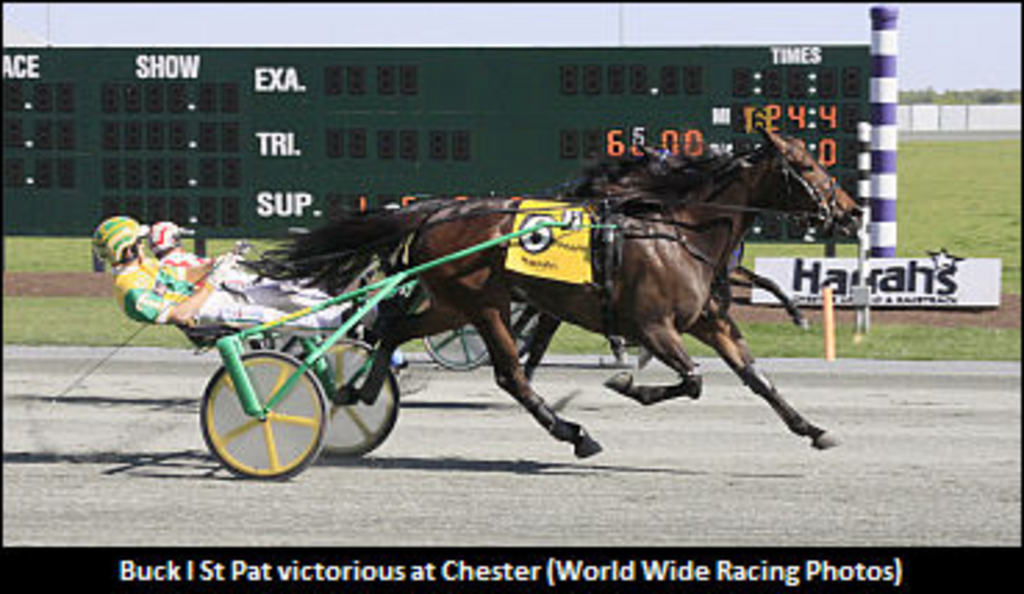 Published:
September 7, 2010 01:14 pm EDT

Forty-six wins, over $1.8 million in earnings and a mark of 1:51 has earned Buck I St Pat the unofficial title of Queen of the aged trotting mares, something which co-owner Dr. Ron Fuller refuses to take for granted
. "We have truly been blessed, and she just continues
to improve. She has a great desire, and she enjoys racing."
Dr. Fuller's comments come via an article by The Newark Advocate, which shines the spotlight on the seven-year-old Jailhouse Jesse mare that has tallied seasonal victories in a $115,500 division of the Earl Rowe Memorial Stakes, the $351,000 Armbro Flight, $100,000 Perretti Matchmaker and $100,000 Maxie Lee.
Buck I St Pat - 2010 Perretti Matchmaker - 1:51 (Track Record)
Overall in 2010, Buck I St Pat has gone postward 13 times and compiled a record of six wins, two second-place finishes and three thirds, good for $420,455 in purses. Her mark of 1:51 was taken earlier this year in her Matchmaker win.
"The success she's had is just something you can never imagine," said Fuller, who also bred the two-time Dan Patch Award winner. "It's something you can only dream about. Like I said before, what she's accomplished is amazing."
From 86 career starts, Buck I St Pat has notched 46 wins, 12 seconds and nine thirds for Dr. Fuller, Howard Taylor, Edwin Gold and Abraham Basen.
(With files from The Newark Advocate)