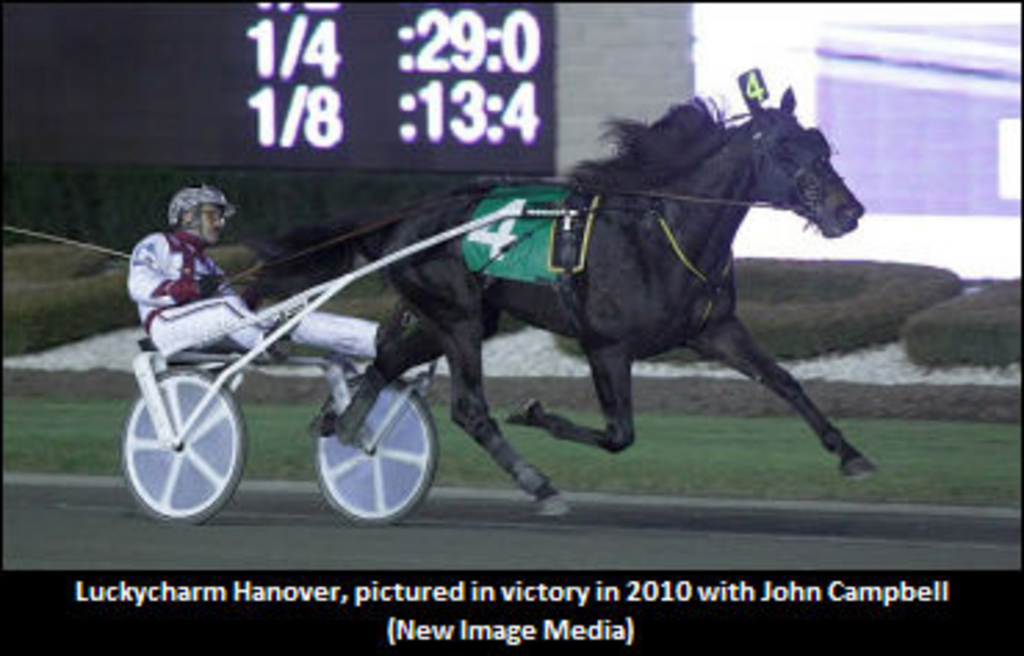 Published:
September 6, 2011 03:56 pm EDT
Fifteen of the continent's top sophomore trotting colts will line up behind the starting gate this Saturday at Mohawk Racetrack to compete in a pair of $40,000 eliminations for the Canadian Trotting Classic
.
The Tony O'Sullivan-trained Luckycharm Hanover, who has drawn Post 6 in the first elimination, will be looking for his third victory this season when he lines up behind the gate.
The winner of $113,191 this season was sent to O'Sullivan from Tom Haughton prior to his second-place effort in his division of the Simcoe Stakes last Saturday. The mile was an effort that O'Sullivan is pleased with.
"I thought he raced super on Saturday," O'Sullivan said. "He trotted right through the wire and was strong at the end of the mile."
Heading into the Canadian Trotting Classic eliminations, O'Sullivan noted that he won't be making any changes to his entry.
"We're not changing a thing," he said. "He's trotting very clean and he's rigged up correctly, from what I can see. I will train him a little bit on Thursday and he should be just fine on the weekend."
The conditioner also got a vote of confidence from the colt's regular pilot, David Miller.
"Dave was really pleased with him after his elimination," O'Sullivan said. "He's driven him in the majority of his starts and said it was a good mile for him the other night."
Luckycharm Hanover boasts career earnings of $361,098 for owners Arthur Rudolph, Rudolph Stables Inc and Bernard Owen.
The son of Andover Hall will face this year's Hambletonian winner, Broad Bahn, who will start from Post 1.
Saturday night will also feature two Simcoe Stakes divisions for three-year-old pacing colts, two Champlain Stakes divisions for juvenile pacing colts and a single Champlain Stakes division for freshman pacing fillies.
In the second Simcoe Stakes division, this year's Pepsi North America Cup winner, Up The Credit will look to find the winner's circle again. He will start from Post 5 with driver Jody Jamieson. The winner of $992,390 boasts a career-best mile of 1:49 for trainer and co-owner Carl Jamieson along with Brian Paquet, Joanne Morrison and Thomas Kyron.
To view Mohawk's Saturday entries, click the following link: Saturday - Mohawk Racetrack.
(WEG)