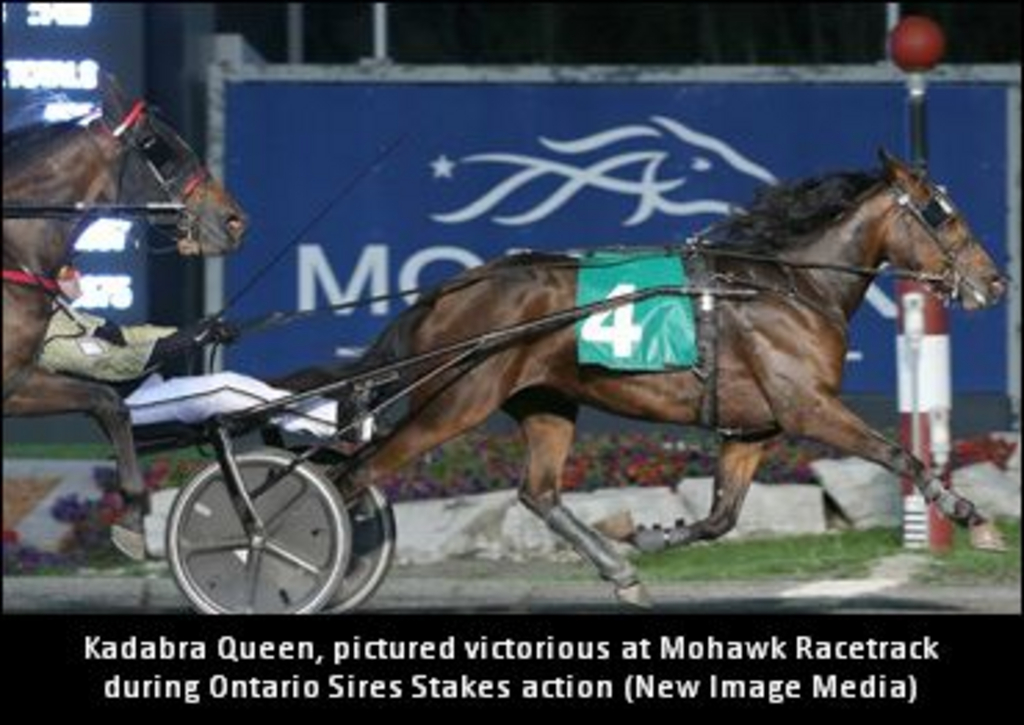 Published:
September 5, 2017 10:20 am EDT
For a trotting filly that is definitely on the smaller end of the scale, Kadabra Queen has done her connections quite well thus far in her six-race career. Three wins, six on-the-board finishes and $150,000 in purses.
Not bad for a filly so small that her connections avoided sending her to the yearling sales last year.
Kadabra Queen has risen up through the Ontario Sires Stakes ranks this summer, and much of the ascension has to do with the keen eye and sharp skills of her trainer, Chad Milner.
"I was very familiar with the filly, as we train on the farm where she was raised," Milner recently told The Hamilton Spectator. "Over a year ago, I told the owners not to put her in a yearling sale because they would get killed on the price because of her size. But I liked the way she moved in the field and suggested they keep her and let me train her, which they did."
And Milner wasn't joking in regard to the size of the bay lass. "To say she is small would be understating things," he conveyed.
The filly's breeders, Campbellville, Ontario's Harness Horsepower Inc., have been reaping the benefits of their decision this summer. Kadabra Queen has won three OSS Gold races, as she has put forth an excellent showing of herself over the seven-eighths-mile course at Mohawk Racetrack. Frank Monte of Markham, Ont. is also on board as an owner.
"She is so determined, and that is what makes a good racehorse," Milner said. "It's odd to see a horse this small doing what she is doing, but it is all because she is that competitive."
Milner went on to say, "You just have to admire her — and for me what an opportunity. I'm not a guy to spend a lot of money at the yearling sales. Had she even been average size and sold at public auction, I would not have been able to afford her."
(With files from The Hamilton Spectator)