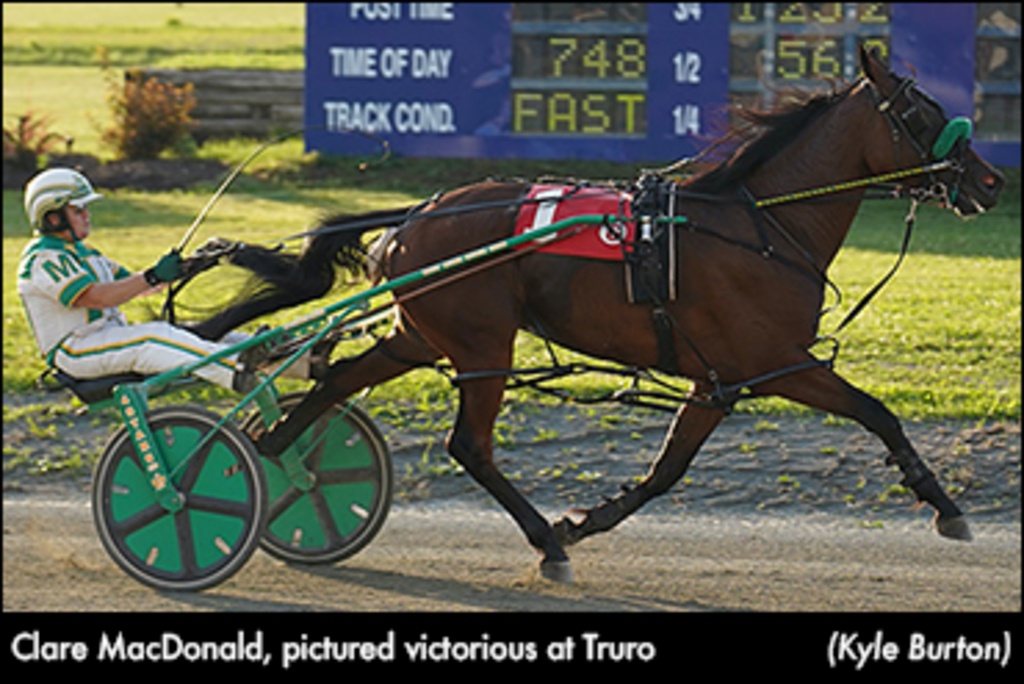 Published:
September 4, 2020 01:22 pm EDT
"Winning's always a thrill."
Four decades after driving her first winner at the tender age of 16, the thrill of victory hasn't gotten stale on account of repetition for Clare MacDonald.
MacDonald, who is the daughter of trainer-driver Ed Haley, has amassed nearly 1,500 driving wins in her storied career — and nearly half of them with horses she trains or has trained at her Antigonish, N.S., farm. And to say that harness racing was in her blood from childhood would be a gross understatement.
"My brother had bought me a little jog cart and a set of harness, and I had that on the pony," she said in a recent featured that aired on CTV News Atlantic. "I grew up in the barn, literally."
In the 42 years since taking out her driving and training licences, MacDonald has become arguably one of the most accomplished women in Canadian harness racing by way of her success on the Atlantic Sires Stakes circuit throughout the Maritimes. But the most fulfilling experiences of all for her come when she finds the winner's circle with horses she has trained from their very beginnings:
"Most horses that I win with, we've developed as well ... that's extremely satisfying."