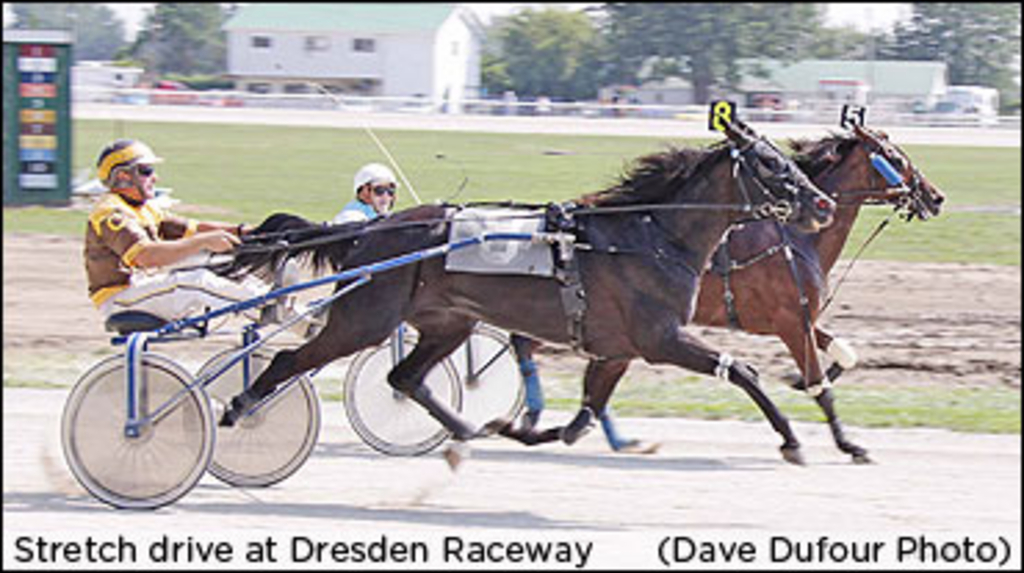 Published:
September 28, 2009 12:26 pm EDT
Dresden Raceway wrapped up another season of harness racing action on Sunday
with Jason Brewer scoring four wins.
Brewer didn't waste any time as he picked up his first win in the first race with Little Miss Ivy from the seven hole and then went on to visit the winner's circle with A Royal Decree, Classic Flo and Addison Bay.
Kevin Wallis won the driver's title with 45 wins on the year as he bankrolled just shy of $180,000 in purses. Mark Williams and Gene Piroski finished second in victories with 26 each.
Linda Wallis was the leading dash winning trainer as she sent seven entries to the winner's circle while William Kirkpatrick was the top purse earner among trainers with just almost $43,000 in purse earnings.
Dresden Raceway bet a total handle of just over $400,000 for the 25 race dates.
For Sunday's results, click here.
(Dresden)