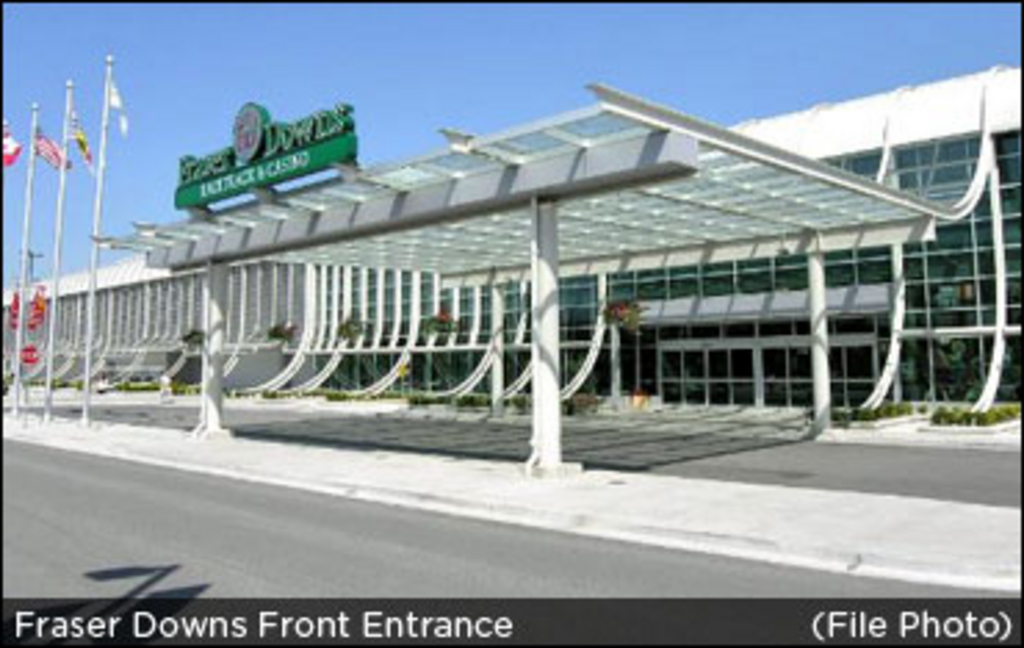 Published:
September 23, 2010 11:22 am EDT
British Columbia horsemen are not the only ones that have been left out of the loop in regard to the proposed soccer facility at Fraser Downs. Cloverdale District Chamber of Commerce Executive Director Bill Reid has been left scratching his head, too
.
An article by The Cloverdale Reporter cites Reid as saying that both the Chamber and Cloverdale Business Improvement Association have been left in the dark about discussions Surrey Mayor Dianne Watts says are taking place with Major League Soccer's Vancouver Whitecaps.
"It is a bit of a surprise, because normally we would at least get consulted," Reid was quoted as saying.
According to the report, Reid doesn't necessarily think that bringing a full-fledged soccer facility to property that Fraser Downs is located is a bad thing, but he doesn't want racing at the track sacrificed.
"They've got 70 acres of undeveloped space," he was quoted as saying.
"Just put down an 'X' and build."
Reid was cited as saying that there is plenty of room for a soccer facility, which would need just a few acres.
"We should be asking where do mayor and council stand on Fraser Downs' longevity?" said Reid, who went on to ask, "What's your idea of the future of Fraser Downs? You have control of the site."
(With files from The Cloverdale Reporter)
Related Stories
• Whitecaps' President On Fraser Downs Situation
• Fraser Downs To Become Soccer Facility?