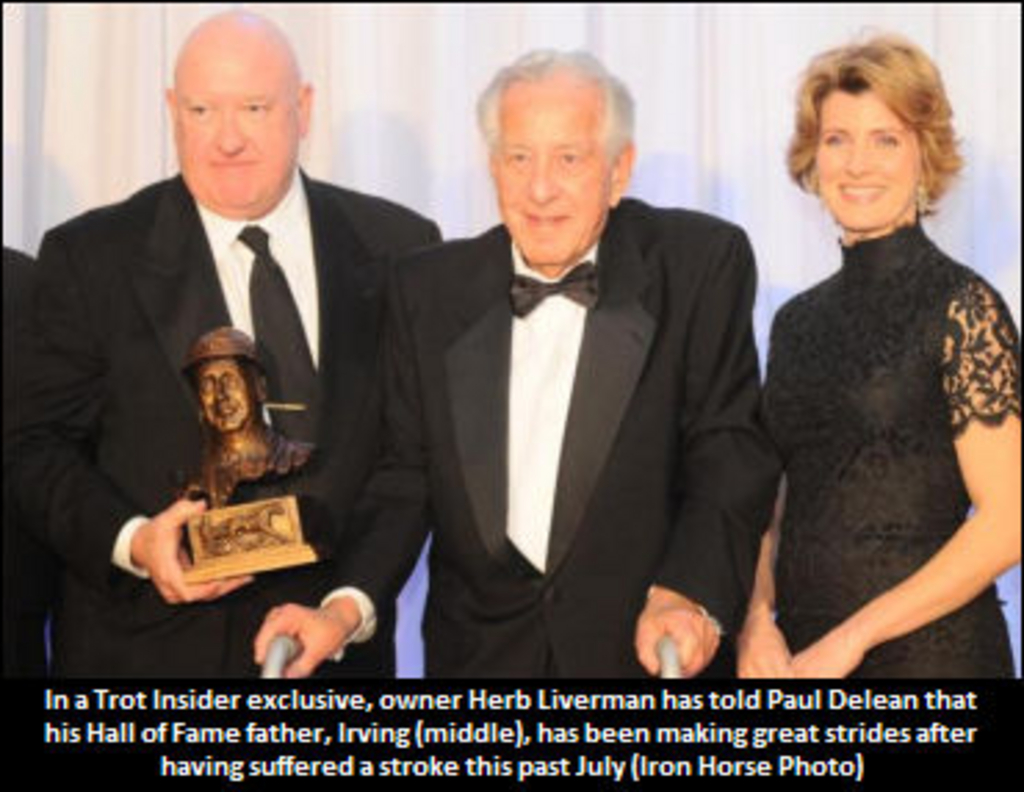 Published:
September 20, 2011 11:07 am EDT
All in all, it's been a pretty good week for Herb Liverman, both on and off the racetrack
.
On Saturday, sons of Kadabra --- a stallion he manages and has several shares in --- captured both the $1-million Canadian Trotting Classic (Daylon Magician) and $469,000 William Wellwood Memorial (The Game Plan) at Mohawk Racetrack.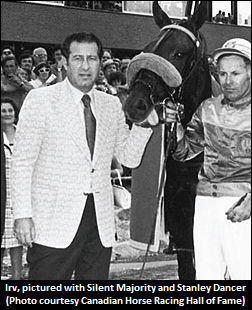 Also on Saturday, a two-year-old trotting filly that he co-owns, Miss Paris, finished a good third behind record-setter Win Missy B in the $447,000 Peaceful Way Stakes, which pushed her seasonal earnings past $100,000.
Earlier in the week, a two-year-old trotting filly he co-owns called Cant Be Seduced captured a $40,000 Pennsylvania Sire Stallion Series final at the Meadows in 1:58.3.
And most importantly, Liverman's 88-year-old father Irving --- a member of the Canadian Horse Racing Hall of Fame and one of the most successful standardbred owners in history --- continues to make daily progress in a Montreal convalescent hospital after suffering a stroke in July.
"There's been a lot of improvement, especially in his speech. He's gone back to spend time at the house. He's making phone calls. He's telling jokes. He laughs a lot. It's encouraging, for us and for him," said Liverman, who is back at his Florida home this week after a nine-day visit with his father.
(A Trot Insider exclusive by Paul Delean)
Related Stories
• Daylon Magician Magical In Million-Dollar CTC