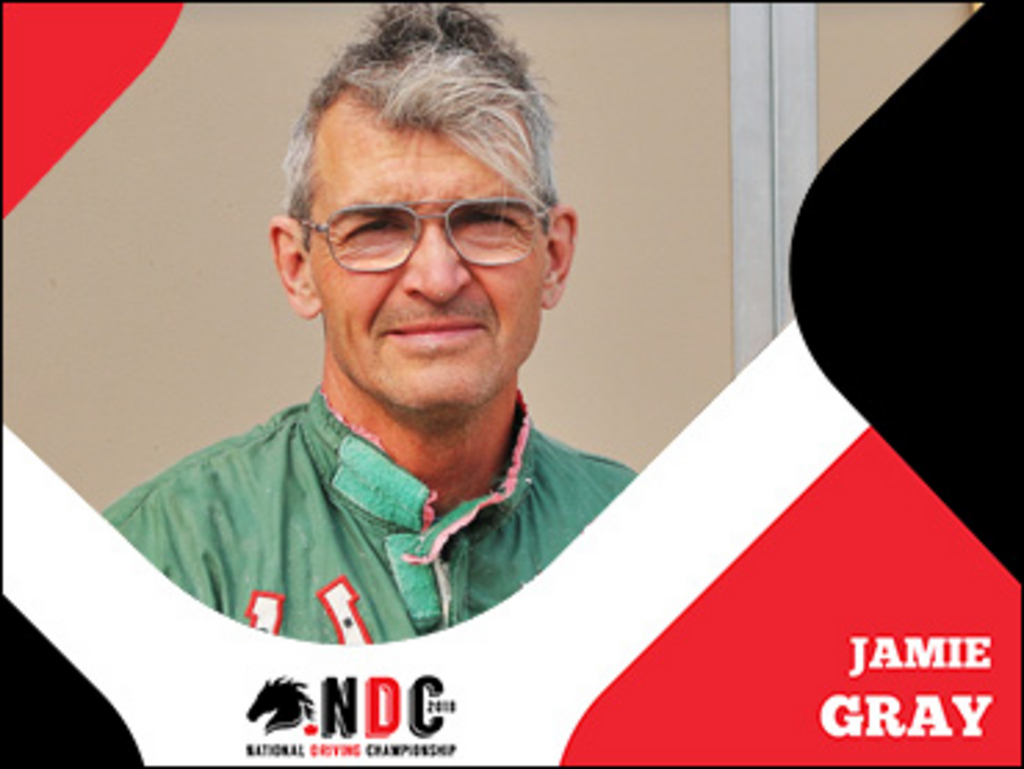 Published:
September 19, 2018 11:09 pm EDT
Jamie Gray, 57 of Sturgeon County, Alberta will have his first crack at representing Canada in the World Driving Championship when he competes in Standardbred Canada's National Driving Championship at Grand River Raceway on Wednesday, September 26.
Gray was runner-up to Kelly Hoerdt in the Western Regional Driving Championship held at Century Downs Racetrack & Casino on June 23.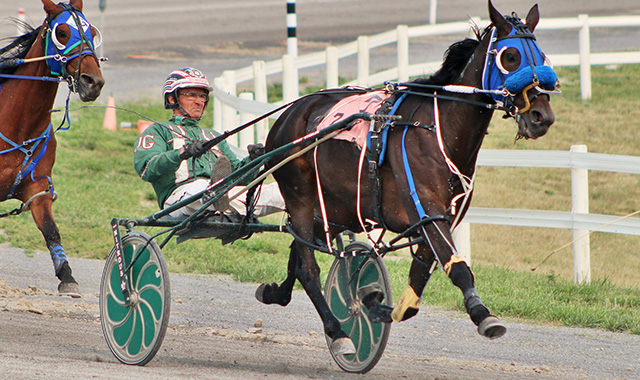 The Saskatchewan native has made harness racing his lifelong career, training & driving horses for over 38 years. He's also the resident blacksmith for his stock. Jamie and his wife Shelley, who is a field rep for SC, own and operate a 77-acre farm which has a half mile track where they keep their 10 horses. They have two daughters in their 20s, Brie and Riley who has a son, Raiden.
So, how does this all-round horseman escape the industry when he needs to take a breather or just get away from it all?
Singing and playing the guitar.
According to Gray, he was looking for a non-horsey interest or hobby four years ago and found himself in a music store in Morinville. "I told the clerk that I wanted to learn how to play the guitar, piano or harmonica, and that's where it started. When I play the guitar, I'm not thinking about the horses."
"The songs I write and play are based on chords I know," says Gray and he's been good enough to let us share one of his songs.
Gray's musical talent and his involvement in racing are not by accident. Both were influenced by family members. His grandparents were musical and his brother played in a band in Vancouver while Jamie played the trumpet as a kid.
As for the horses, his dad raced standardbreds and his brother raced thoroughbreds. Gray grew up on a farm outside of Saskatoon and was able to get lots of hands on training with the horses.
The 2018 season has proven to be a solid one for Gray, who has driven 56 winners and horses to almost $360,000 in earnings while training 20 winners and horses who have made almost $170,000. Lifetime he's closing in on 2,500 driving wins (2,475) and has over $11.6 million in the earnings' column.
Competing in the 2018 National Driving Championship is going to be one of this year's highlights for Gray. "They are a competitive and aggressive group of drivers; I've watched most of them via simulcast...I have a different style. "It's going to be fun!"