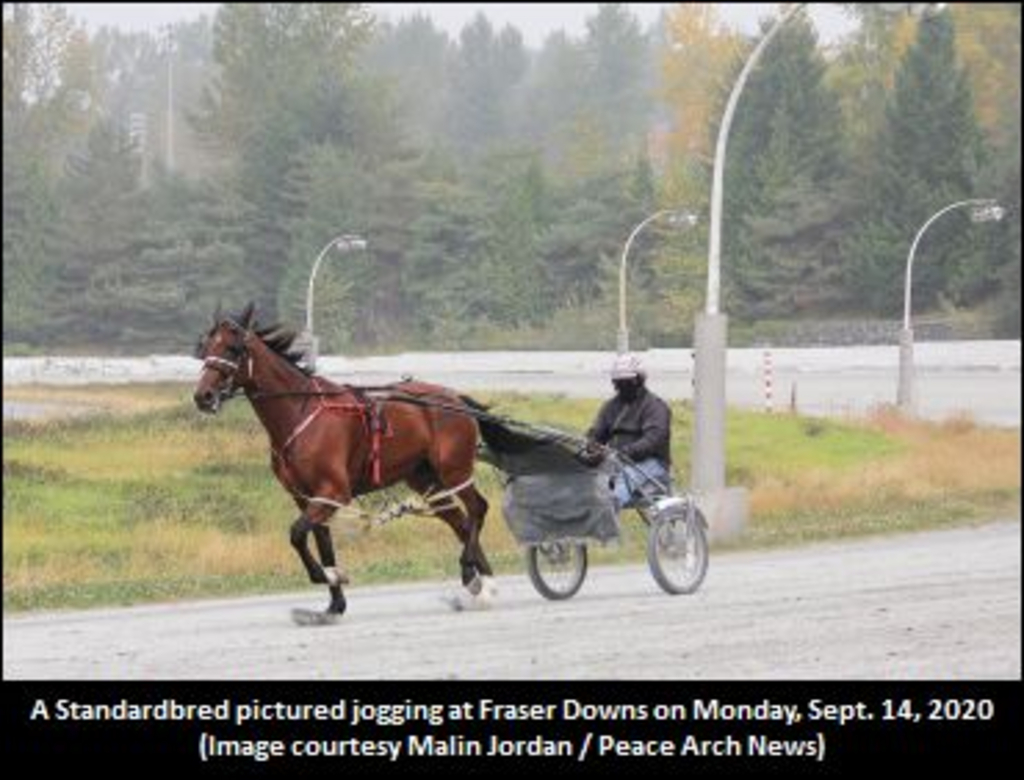 Published:
September 15, 2020 04:13 pm EDT
Although it was planned that live Standardbred racing would be returning to Fraser Downs on September 17, it has now been announced that plans have changed.
Harness Racing BC President Randy Rutledge has told Peace Arch News that the new plan calls for Fraser to kick off its meet on September 30.
"We were waiting on some funding, but the slots didn't open," Rutledge was quoted as saying. "We ended up having to move our first race back to September 30."
With Fraser Downs' gaming area closed due to the COVID-19 pandemic, the lack of revenue has directly impacted capital for purses. Rutledge has stated that the horses are ready to mix things up on the track, but that the financial situation and fluidity of the pandemic are clearly significant issues for live racing to be conducted at the raceway.
"Everyone is ready to race," Rutledge said. "The Breeders Stakes are going to go in as scheduled. It's an elimination that will start October 14, run two weeks, and the final will be in November."
Rutledge told Peace Arch News that the Standardbreds will race at Fraser until December, at which point the situation will have to be reassessed to see where everything is at in relation to the pandemic and the casino.
A Fraser qualifying session that had been set for Monday (yesterday) had to be rescheduled until this Friday (Sept. 18) due to air quality issues stemming from the wildfires south of the border.
(With files from Peace Arch News)