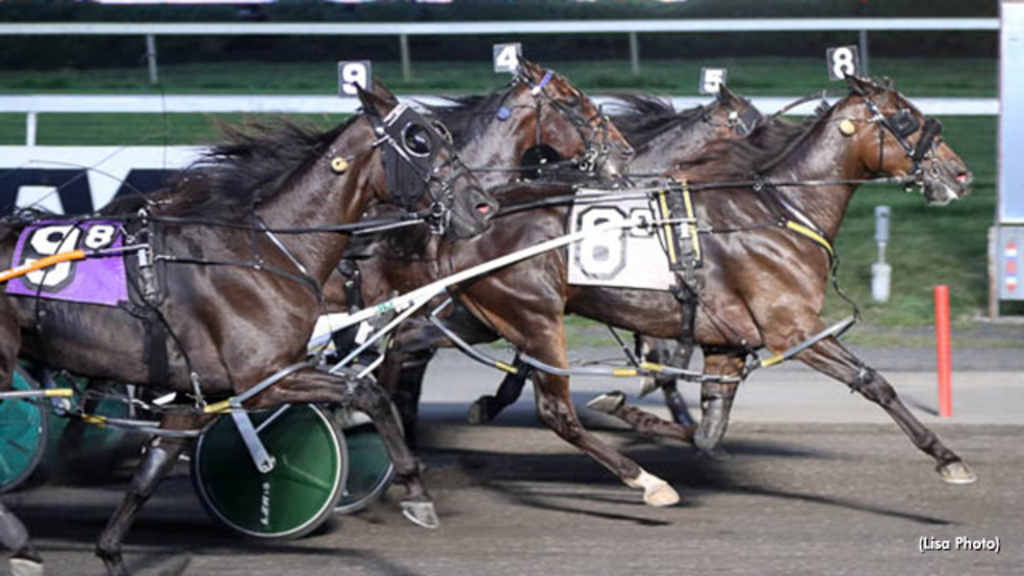 Published:
September 11, 2022 01:15 am EDT
Handicappers didn't have to go too far down the driver's list to come up the winners on the Saturday night (Sept. 10) card at The Meadowlands, as Corey Callahan and Joe Bongiorno both guided five to victory lane on the 14-race program. The duo accounted for 71 percent of the winners on the night.
Callahan, who had four winners on last Saturday's card, was on target with Dandy Idea ($9.60 to win) in the first race; Kens Walner ($5.60, $13.00 daily double) in the second; Da Delightful ($5.60) in the sixth; Southwind Gendry ($9.80) in the featured eighth pace and Scirocco Rob ($17.80) in the featured 10th-race trot.
A $20 win bet on all 14 of Callahan's drives produced a profit of $204.
Not to be outdone, Bongiorno's backers did even better.
His winners were Marvalous One ($6.00) in the third; Golden Quest N ($3.80) in the seventh; Imaginary Line ($5.00) in the ninth; and Fix-It-Up ($9.80) in the 12th before saving his best for last guiding longshot Magnolia Volo ($54.60) to a wire-to-wire score at odds of 26-1 in the 14th-race finale.
A $20 win wager on Bongiorno's 14 starters gave his fans a profit of $512.
BIG PICK-6 ACTION: A double carryover of just over $21,000 led to $71,498 in "new money" being bet into the 20-cent Pick-6 pool for a grand total of $92,717. Those who had all six winners had big smiles on their faces after cashing in for $7,612.80. The odds of the winning horses during the sequence were 7-2, 3-2, 7-1, 9-2, 7-2 and 3-1.
A LITTLE MORE: Jenn Bongiorno led the trainer colony by sending three to the winner's circle. Steve Smith had a driving double.
The 20-cent Survivor Pick-7 returned $2,428.00 despite a sequence that saw one 5-2 shot, one 7-2 shot and five horses that went off at 2-1 or less.
Jamie Ortiz won the World Harness Handicapping Championship final and walked away with the grand prize of $13,545.
All-source handle totaled $2,300,526.
Racing resumes Friday (Sept. 16) at 6:20 p.m. (EDT), kicking off the final weekend of harness racing at The Big M before a six-week hiatus.
(The Meadowlands)