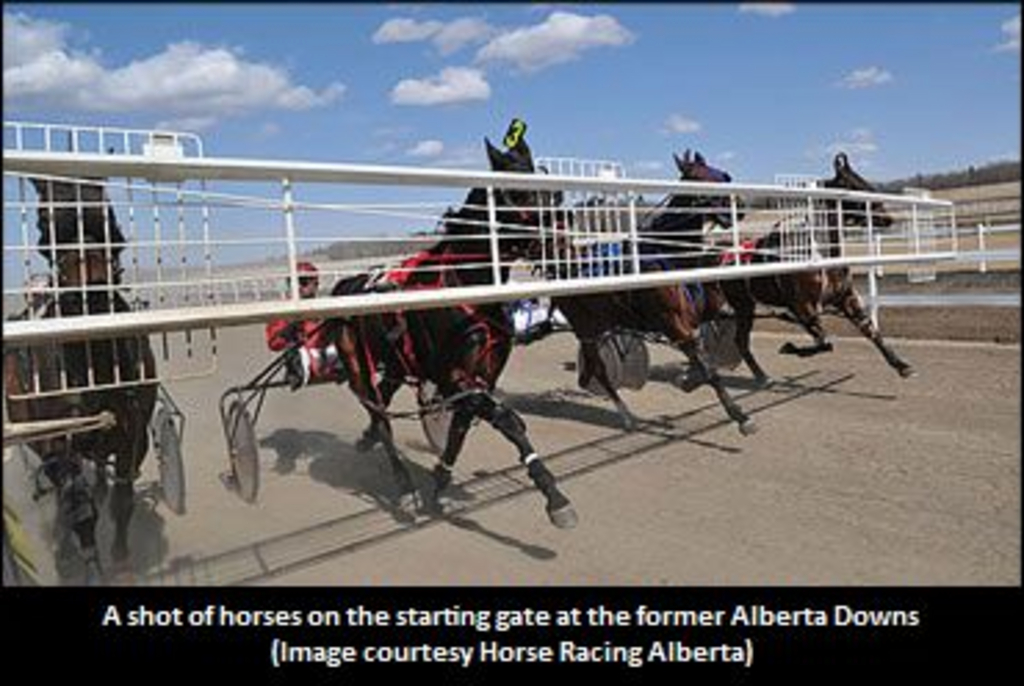 Published:
September 10, 2017 10:49 am EDT
While Northlands is finishing its summer Thoroughbred meet and the track conversion is getting underway at Century Downs for the start of a fall Thoroughbred and Quarter Horse meet on September 23, the harness racing community will get a day of racing on Sunday, September 17 at 'The Track on 2,' formerly known as Alberta Downs in Lacombe. Somewhere around 35 horses will be stabled there over the break and ASHA will take the opportunity to run a race card on the Sunday afternoon.
"We have some work to do, but it's not something we haven't been through before," ASHA Executive Director Fred Gillis told Horse Racing Alberta. "A couple of Red Deer area entrepreneurs, Kurt Belich and Ross Morrison, bought the property from Bobby Allen (Robert Allen) a couple of months ago. They're interested in how best to put the property to good use for the benefit of the horse racing industry, so this will be a good test. There's been no use of the track this summer, so they're bringing in a grader on Wednesday to work up the surface. I've got a couple of 4-H clubs in the area coming in to walk the surface and pick up any rocks that the grader turns up. We'll make a contribution to those 4-H clubs that help us out. So, while I don't expect any track records, it'll be a good surface, safe for all, and it'll offer a competitive afternoon of racing.
"We'll have to bring in a big tent in case of rain, along with port-a-potties and food trucks. We're not going to be able to offer pari-mutuel wagering because the cost of providing the services we'd need are prohibitive for a one-day meet. Russ Armstrong and Tom Tascona will be the judges, Raeann Gemmel will be race secretary and paddock judge, Jim Diakowicz will be the starter and Matt Jukich is coming in from Edmonton to call the races. Northlands doesn't race on Sundays, so this will give Matt an early look at harness racing before he takes on the Friday-Saturday calls beginning on Friday, September 22. I think we'll get eight to 12 races, depending upon horse supply. So it'll be a nice Sunday afternoon of free entertainment where people can come out, watch some races, and renew acquaintances with the harness racing folks who raced in Lacombe for a number of years."
(Horse Racing Alberta)