Published:
September 1, 2016 11:46 pm EDT

On September 1, Standardbred Canada President & CEO Dan Gall was a special guest at Mac Lilley Farms in Dutton, Ont.
Gall noted that he had a great time and excellent tour of the farm.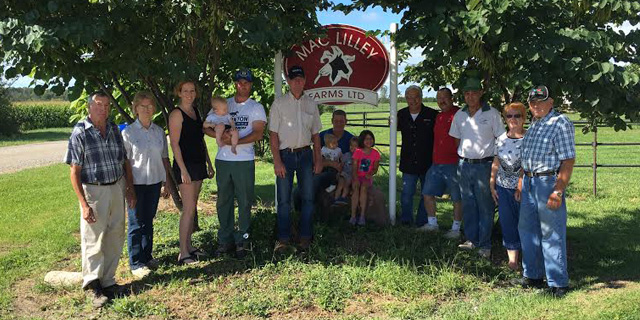 (Left to right:) Richard Carroll, Mary Carroll, Angie Carroll, Tenley Rooney, Garrett Rooney, Jeff Lilley, Alex Lilley, Sadie Lilley, Jate Lilley, Layla Hoffman, Dan Gall, Doug Folkins, Fred Drouillard, Ann Lilley and Mac Lilley.