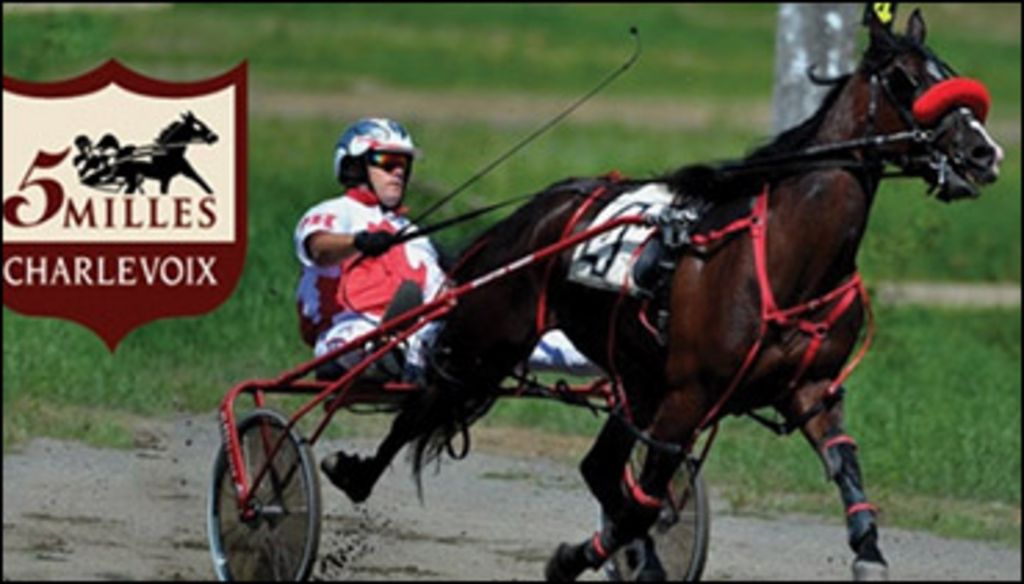 Published:
August 9, 2013 02:31 pm EDT
This Sunday, the 103rd edition of 'Le 5 Milles' – a five-mile, 10-lap tradition in the province of Quebec - will be revived and raced for the first time at a fair track.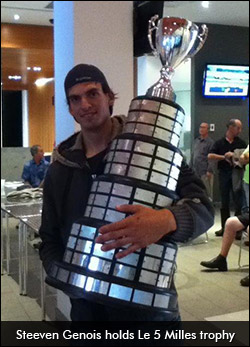 It is Quebec's oldest horse race, with Major B.O. capturing the first four editions from 1910-1913. In the 1940s and 1950s, there were as many as four five-mile events each year in Quebec City, usually contested by the same horses. After a hiatus in 2012, the race is back at Hippodrome de la Vallee in St-Aimes des Lacs, Quebec.
This year, nine starters will line up behind the gate, with their owners and trainers hoping to have the honour of hoisting a trophy unlike many in harness racing, let alone sport. It is not an easy race to win, however, with usually only half of the contestants finishing the race. In 2011, only five of the 10 starters were within 25 lengths of winner Treasure Island and driver Steeven Genois. Three of the starters didn't finish.
Genois is back in 2013 to claim back-to-back titles with four-year-old gelding Bless Bless. The son of P Forty Seven - Life With Cam is co-owned by trainer Armand Charel and Jean Louis Chartier of Trois-Rivieres, Que. favoured on the morning line from the rail is Aarons Mattjesty for driver Jocelyn Gendron, trainer Stephane Brosseau and owner Francois Morin of Beauceville, Que.
The race is part of an action-packed weekend at Hippodrome de la Vallee, as Bar Le Saloon is hosting a Coyote Ugly show on Friday night and a burlesque show on Saturday night to compliment the harness racing both Saturday and Sunday afternoon, with kids activities scheduled throughout the weekend.
To view entries for Sunday's card of racing, click the following link: Sunday Entries - St Aime Des Lacs.