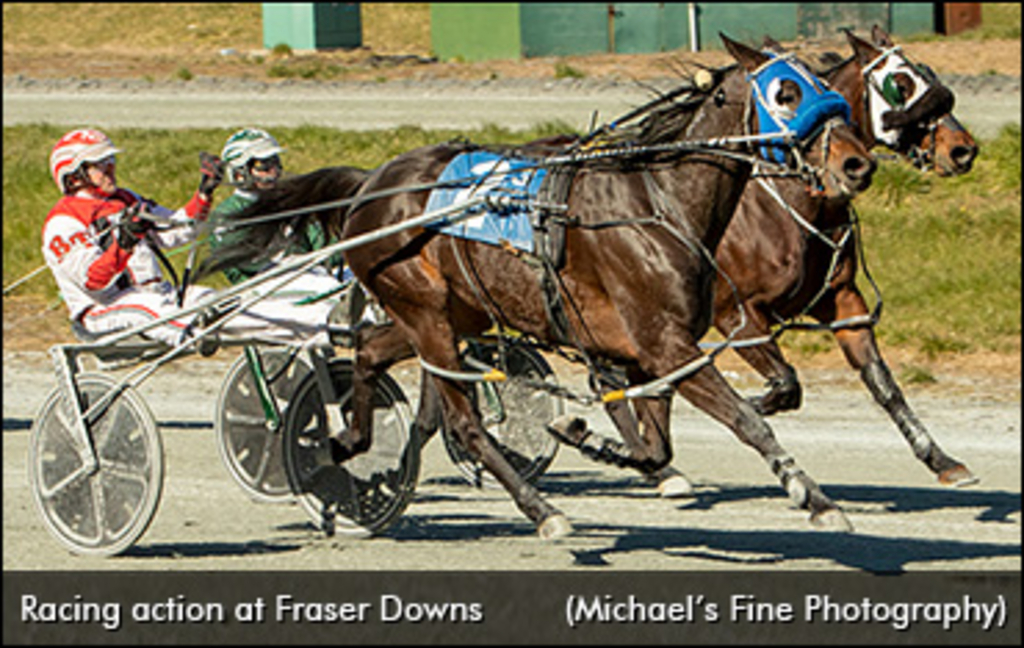 Published:
August 6, 2021 10:36 pm EDT
In a media release issued on Friday, Aug. 6, Harness Racing B.C. (HRBC) and the Horsemen's Benevolent and Protective Association of B.C. (HBPA) stated they welcome the decision by the British Columbia government to provide financial assistance to horse racing in the province.
Public Safety Minister Mike Farnworth wrote to the HRBC and HBPA announcing a $3 million grant to be split evenly between the two organizations to "minimize the employment impacts of the COVID-19 pandemic on horse racing workers."
Kelly MacMillan, President of HRBC, expressed his thanks to the B.C. government, Minister Farnworth, and Mike Starchuk, the MLA in Surrey – Cloverdale, for their commitment to support Fraser Downs.
"This is the best possible news for horse racing overall," said MacMillan. "Breeders, owners, trainers and all the backstretch workers whose jobs were impacted by COVID have been anxiously awaiting some good news. The B.C. government and all the MLAs we talked to listened, and they came through big time."
David Milburn, President of the HBPA, also added his thanks to MLAs, especially Niki Sharma, the MLA for Vancouver – Hastings, home of the Hastings Racecourse.
"We were facing an uncertain future," said Milburn. "Now we can look forward to extending the current season for at least another month and will be able to turn our attention to working on a full season in 2022.
"We're excited to start welcoming back thousands of horse racing fans from across B.C. who come out every year to enjoy the races. The future of horse racing in British Columbia looks much better after this announcement."
(With files from Harness Racing B.C. and Horsemen's Benevolent and Protective Association of B.C.)