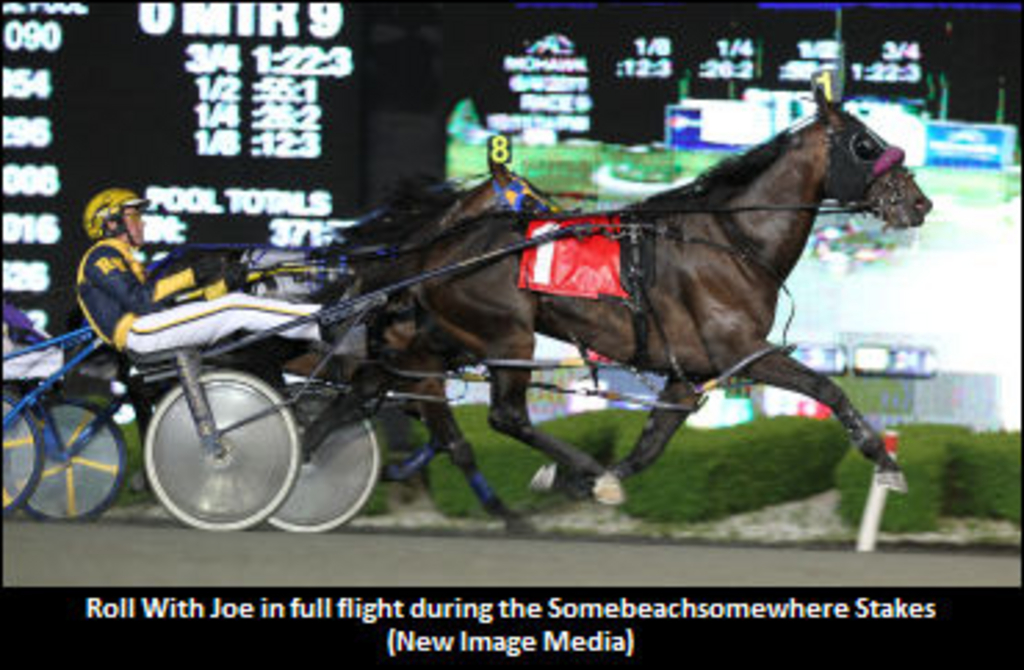 Published:
August 31, 2011 11:32 am EDT
Trot Insider has learned that the connections of only nine horses entered their charges to contest the eliminations for the Cane Pace, therefore all nine will advance directly to the $342,875 final
.
The Cane Pace will be contested Saturday, September 10 and will feature some of the top three-year-old pacers on the continent, including Meadowlands Pace and Battle of the Brandywine winner Roll With Joe.
"I'm kind of happy there's no elimination," said the colt's trainer, Ed Hart. "I'm going to qualify him at Tioga on Friday. I get an extra week of not having him up on his toes. With the Jug coming up in a couple of weeks, I don't think it's a bad thing. Everything [with the schedule] works out good if he stays good."
Roll With Joe has never raced at Tioga Downs, which is a five-eighths-mile track, but trained there during the spring. His most recent win, in the Battle of the Brandywine, came on a five-eighths-mile oval at Harrah's Chester.
"He's been all over the country now, and in Canada, so he's pretty good racing at different places," said Hart. "Earlier on in their careers in might matter, but not now so much. He goes to a different track all the time, so he's pretty used to it."
The Cane Pace had been originally been scheduled to take place at Freehold Raceway, but was moved to Tioga Downs earlier this year.
The Cane Pace is followed by the Little Brown Jug (September 22) and the Messenger Stakes (November 12) in making up the Pacing Triple Crown. Ten horses have won the Pacing Triple Crown, most recently No Pan Intended in 2003.
The field for the Cane Pace appears below.
$342,875 Cane Pace
Post Position - Horse- Listed Driver
1 - Powerful Mist - Andy Miller
2 - Townslight Hanover - Stephane Bouchard
3 - Avenue Hanover - Daniel Dube
4 - Eighteen - TBA
5 - Shadyshark Hanover - Jim Morrill, Jr.
6 - Rollwithitharry - Jim Morrill Jr.
7 - Betterthancheddar - George Brennan
8 - Roll With Joe - Ron Pierce
9 - High Noon - Mark Macdonald
(With files from Harness Racing Communications)