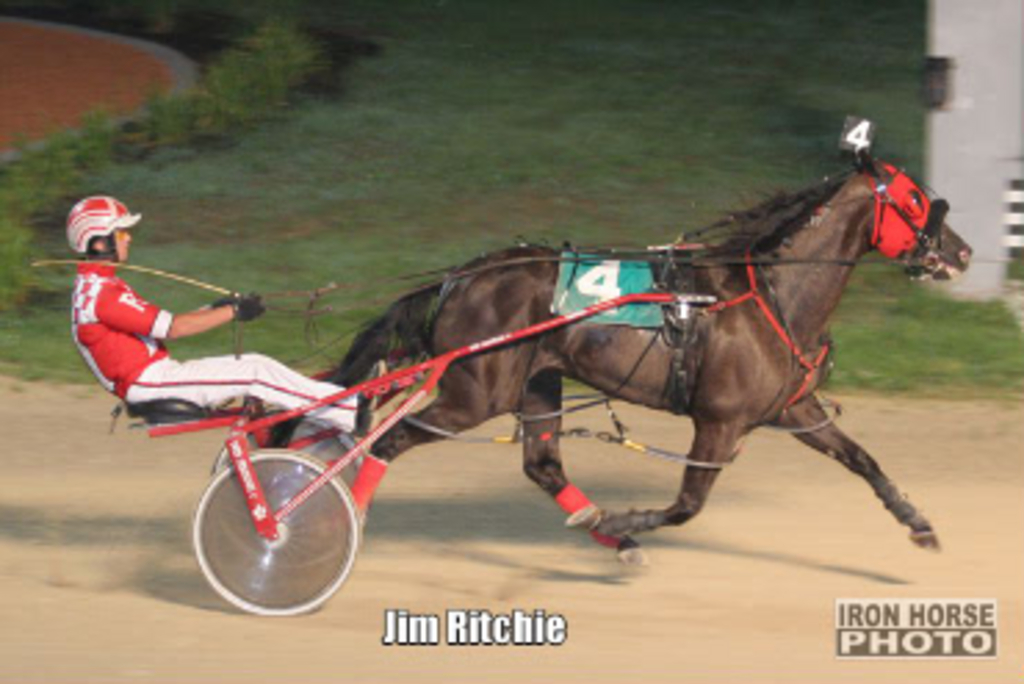 Published:
August 3, 2009 09:29 am EDT
Although Jim Ritchie returned to the bike during Friday's qualifying session at Mohawk Racetrack for the first time since being involved in an accident
on June 2 at Grand River Raceway, the 49-year-old horseman told Trot Insider that he is not quite ready yet to get back to driving fulltime.
"One of my trotters has been having problems and making breaks so I just wanted to try him once to see for myself what is going on with him," said the resident of Grand Valley, Ont. "I tried training him myself at home there a couple times and he didn't break on me so I wanted to try him myself [in the qualifier]."
Ritchie sustained a broken leg when his mount, Nearly Naked, made a break and fell in the first turn during the second race, which was declared a no contest. Following the accident, the longtime horseman underwent surgery at Guelph hospital. Ritchie says he required eight screws in his ankle and a plate in his leg.
"I'm still going to physio three times a week. I might need more surgery yet to take one screw out and it's pretty swollen and still sore, but I have one of those air casts and I take it off and I've been walking around without it on for about half the day.
"The physio is coming real good," he continues. "It's getting better all the time. I go back to see the surgeon in August to make sure. Everything is in place right now so as long as it stays that way, I should be good."
Ritchie, who was knocked unconscious in an accident last fall at Sudbury Downs and suffered a broken arm, says he plans on taking his time to make a full recovery before returning to racing action.
"I'm going to take it slow this time," he says. "I have lots of help there at the barn. My brother [Paul] has been coming in and helping me all the time and he's been doing a good job. There's a girl there, Cora Lee Bell, who's been working hard too. They've been picking up the slack pretty good. I go in most days and check things out, but they're still doing most of the work."
On Sunday, Ritchie enjoyed a little luck on track when he teamed up with driver Stuart Sowerby for a win with The Ladies Man and a second with Montanez in a pair of Ontario Sires Stakes Grassroots divisions for three-year-old pacing colts at Clinton Raceway.
Please join Standardbred Canada in wishing Ritchie a full and speedy recovery from his injuries.