Published:
August 28, 2019 12:42 am EDT
George Brennan doesn't get his mail delivered to the Westchester winner's circle. Lately, it's just seemed that way.
This past Friday night (Aug. 23), Brennan won half of Yonkers Raceway's dozen races.
That was child's play.
Tuesday night (Aug. 27), Brennan turned 6-for-12 into 7-for-11, as is one more win with one fewer race.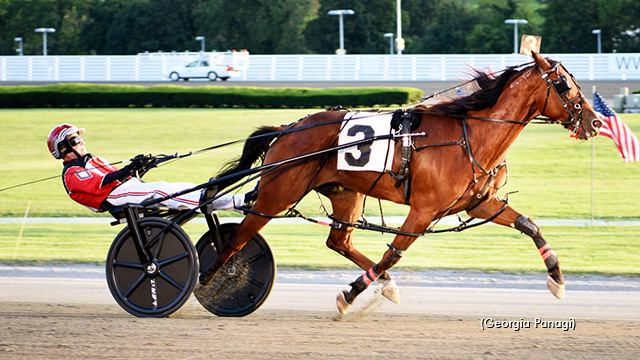 Brennan's night's began with a chalky $6.40 early double when Wild West ($2.80) won the $13,500 pacing opener (1:54.1) and Bigboy Rosco ($4.50) won the $18,500, second-race trot (1:56.1).
Win Nos. 3 and 4 were also short wagering reaches as Birch Island Betty ($3.40) took down the $18,500, fourth-race pace (1:53.2) and JK Heaven Sent ($3.90) won the $18,500, sixth-race pace (1:54).
Brennan then fooled the public - twice - winning the $13,500, seventh-race pace with Reach for Infinity ($10.60) in 1:54.1 and the $24,000, eighth-race pace with Badix Hanover ($47) in 1:58.3 for the mile-and-one-sixteenth.
He ended the evening ripping out of the $18,500, 11th-race pacing pocket with favoured Sunken Treasure ($4.60) in 1:53.1.
YONKERS CONDUCTING LABOR DAY MORNING DOUBLE DRAW
Yonkers Raceway has pushed up its entry box closing this Monday (Labor Day, Sept. 2nd) to 9 AM, instead of the usual 3:30 PM. There's no holiday live racing, hence the early closing.
It's a double-draw box for the Friday/Saturday (Sept. 6th/7th) programs.
For more information, please contact the race office at (914) 457-2627.
(Yonkers)