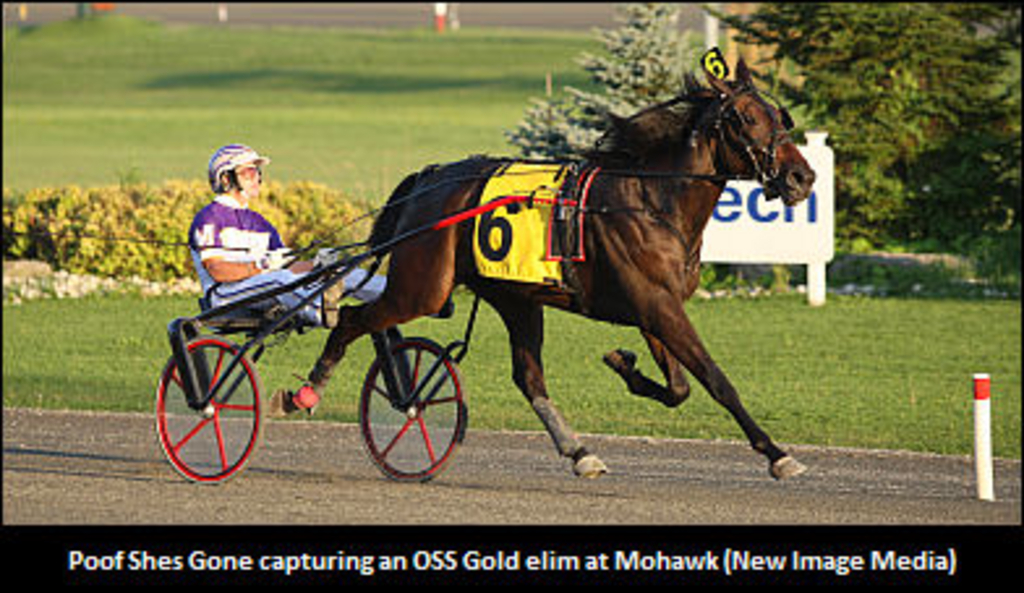 Published:
August 28, 2009 09:33 am EDT
Forty years into their harness-racing adventure, the Liverman family is still a force. Horses owned or co-owned by Herb Liverman, 63, son of hall-of-fame owner Irving Liverman of Montreal, hit the board in six of seven stakes at several tracks this past weekend
.
Three won.
"It doesn't happen like that often, so you savour it when it does," said Herb Liverman, who was at the Meadowlands Saturday, August 22 when Spice Queen finished third to Buck I St Pat in the $250,000 Breeders Crown for trotting mares.
He bought Spice Queen as a broodmare, but when she didn't catch last year, he sent the mare back into training. The mare has since made back its purchase price of $230,000 and is in foal to Muscles Yankee.
One Tough Girl has also been earning its keep. Liverman bred the filly and bought back a share when the Muscles Yankee lass sold at auction for $155,000. It won the $80,000 (U.S.) Helen Smith for three-year-olds at Freehold Raceway on Friday, August 21, then finished second in a $20,000 elimination for the Hudson Trot at Yonkers the next day, advancing to this weekend's $327,985 final.
"We were hoping there'd be no eliminations, but Chuck (Sylvester, the trainer) wanted to race her anyway. He said she'd be okay. She really raced well. She's very good on a half-mile track."
Liverman also cashed in at Indiana Downs, where Behindclosedoors captured a $93,750 (U.S.) division of the Kentuckiana Stallion Management Stakes for two-year-old trotting fillies and In The Mean Time finished second to Cantab It All in another. They're back in action in eliminations of the Goldsmith Maid at Chester Racetrack on Sunday, August 30.
Poof Shes Gone, for its part, raced this past Monday at Mohawk Racetrack and won the fastest of three $40,000 Ontario Sires Stakes Gold eliminations, becoming the probable favourite for this coming Monday's $130,000 final. Earlier this month, the Kadabra filly won the $525,800 Merrie Annabelle at the Meadowlands, the third time a Liverman horse has won that race. The others were Feel The Motion and Britelite Lobell.
"Poof is terrific…probably the best of them," said Liverman, who, as luck would have it, also happens to be manager of the Kadabra syndicate.
(A Trot Insider exclusive by Paul Delean)