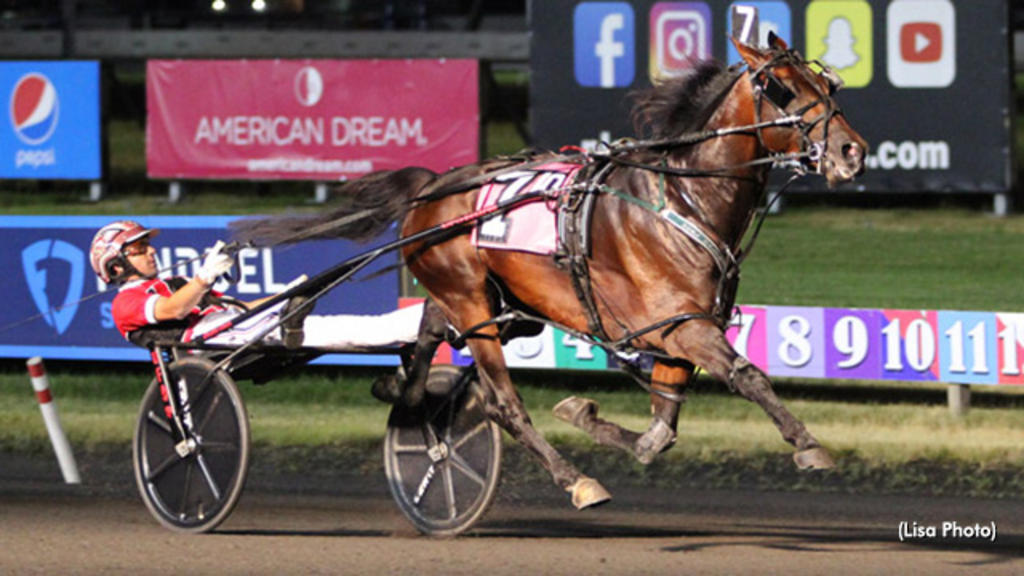 Published:
August 2, 2022 11:20 am EDT
Harness racing's first sub-1:46 pacer Bulldog Hanover was back in action on Tuesday morning (Aug. 2) preparing for his next test during Woodbine Mohawk Park's qualifiers.
With Jody Jamieson in the bike, Bulldog Hanover set fractions of :28.2, :56.4 and 1:24.1 then closed out the mile with a :26.4 final frame to win in 1:51 flat 13 lengths ahead of O'Brien Award winner Desperate Man.
"He was awesome in the qualifier," trainer and co-owner Jack Darling told Trot Insider. "I couldn't be happier with him."
Bulldog Hanover's next scheduled start is the Dan Patch at Harrah's Hoosier Park in Indiana on Aug. 12.
Darling told Trot Insider that the plan will be for Dexter Dunn to drive Bulldog Hanover in the Dan Patch and for the remainder of the 2022 season. Darling also confirmed that he will be handling the training duties as the listed conditioner for the rest of Bulldog Hanover's starts with plans to retire the horse at the end of this year.
Another local star was back in action during Tuesday's qualifiers as two-time O'Brien Award-winning trotter Perfetto turned in his first charted mile on home soil since a spring European campaign for trainer/driver Dagfin Henriksen, leading wire to wire for the 1:55.2 win over Preferred rival Oney Hall.
Due to unforeseen circumstances, Woodbine Mohawk Park was unable to provide a live stream of the qualifying races. Complete qualifying results from Standardbred Canada are available here: Tuesday Results (Qualifiers) - Woodbine Mohawk Park.