Published:
August 18, 2020 10:25 pm EDT
Kentucky Sire Stakes action continued Tuesday (Aug. 18) at The Red Mile, this time for trotting three-year-olds.
The first division for the trotting fillies saw Tuscany overtake favourite Panem in the stretch and draw off to win by four lengths in 1:51. Geroge Brennan steered the filly by Muscle Hill-Shes Gone Again to a lifetime-best mile. She is owned by Joseph Davino, Brad Shackman and Drennan Stable and is trained by Nik Drennan.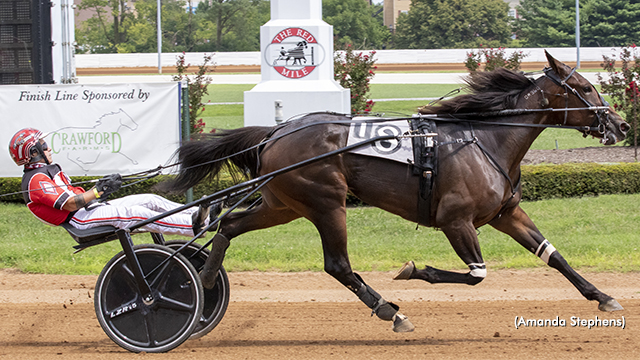 The second and final division was won by favourite Ms Savannah Belle, giving trainer Per Engblom his second sire stakes win of the day. The Muscle Hill-Stubborn Belle filly trotted her last quarter in :26.4 to win by over a length in 1:53. She is owned by Al J Libfeld and was driven by David Miller.
The single division for the colt trotters saw favourite Beads easily win by over two lengths in 1:52. The Archangel-Nepentha colt is owned by Renee Spahr and Christina Takter, trained by Per Engblom and was driven by Andrew McCarthy.
Live racing at The Red Mile continues Sunday (Aug. 23) with a first post of 1:00 p.m. (EDT).
(KHHA)