Published:
August 14, 2018 06:14 pm EDT
On Tuesday (August 14) thestable.ca announced the 15 individuals that will be closer than ever to the Gold Cup & Saucer as part-owners of a starter in this year's event.
"We took the power of fractional ownership and turned it loose on the Gold Cup & Saucer," said The Stable's Anthony MacDonald.
MacDonald's roots lay in Prince Edward Island, and everyone on the nation's east coast knows what "Old Home Week" is, and certainly what the Gold Cup & Saucer represents to maritime racing.
MacDonald has competed in the race before, coming within a nose of the winner's circle in 2015. But this year is a bit different.
"We purchased a horse named Lincolnjames from Ron Burke and his partners Mark Weaver and Mike Buscemi a week ago, but left 15 percent of the horse aside for Maritimers to have a chance to buy a piece of a horse with a legitimate shot in the Gold Cup & Saucer," said MacDonald.
"For five days, we took entries on our website from people who wanted to buy one percent of Lincolnjames, truly allowing everyday people a chance to be part of a race that means so much to Maritimers. Lincolnjames is literally the people's horse."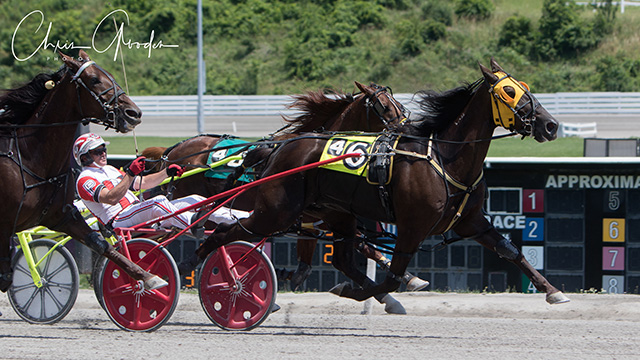 The new fractional owners of Lincolnjames include:
Kent Mclaren
Dianne Crossman
Jason Rice
David MacDonald
Ron Carmichael
Joe MacDougal
Judy Profit
Greg Stymest
Bruce Gaum
Shane Ryan
Harvey Timmons
Elaine Orr
Jim Quinn
Larry Chappell
Mike Arnold
The 59th edition of the Guardian Gold Cup & Saucer will be contested at Charlottetown Driving Park in PEI on Saturday, August 18.
(with files from The Stable)