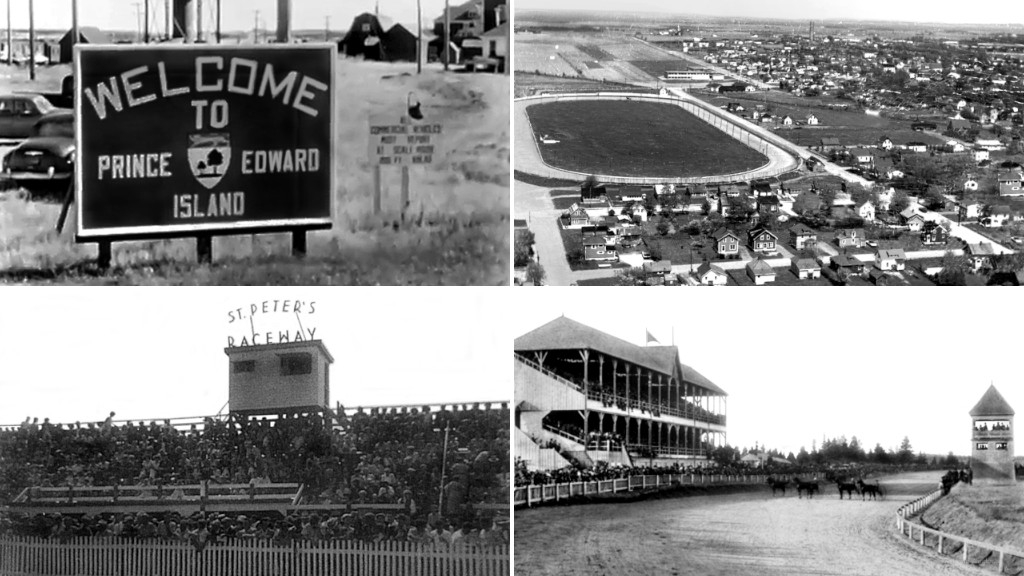 Published:
August 13, 2022 11:55 am EDT
This week's edition of Rewind takes readers to far eastern Canada and a pictorial trip to Prince Edward Island. Robert Smith has put together a number of vintage photos taken down through the years that have all found their way into the collection of an Islander who loves history and the many old photos that make it so interesting.  With Old Home Week now on, this would seem to be a timely topic.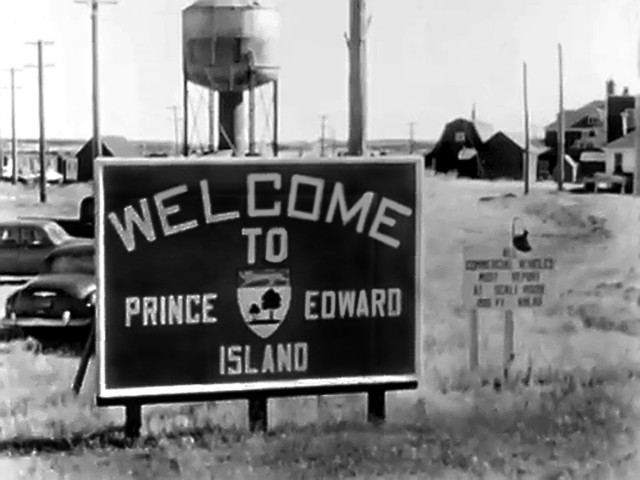 Welcome To Prince Edward Island sign in 1957, Port Borden (Earle MacDonald collection)
A few years ago a gentleman from Cornwall, P.E.I. discovered a rather interesting hobby to occupy his retirement years.  Earle MacDonald, a lifelong resident of the place sometimes referred to as "The Kentucky of the North" when spoken of in harness racing terms,  found his interesting pastime somewhat by chance.   He collects and restores old pictures which capture the long and colourful history of Prince Edward Island.  Many were stored away in attics and gathering dust before they found new life. Due to the region's rich history in harness racing he has just naturally encountered a lot of old photos taken at area racetracks and training spots. I thank him for providing these many great old photos for a larger audience to see.  
MacDonald told a writer in an interview a few years ago that he got the idea from a Facebook group that was posting old photos of the Island.  He found that the quality of the images were often affected by scratches, creases and dark spots.  He said "[It] takes away your view of the actual picture." That's when he decided to take it upon himself to "doctor up" the old photos and give them a newer look. For a nominal fee Earle is most often able to improve on the original quality of old photos and restore them to a better state than when found in someone's family archives.  
His idea took off immediately and his collection soon grew by the proverbial "leaps and bounds."  Over the first five years, MacDonald estimated he'd fixed up about 7,000 photos, most of them from old P.E.I. postcards, or from the provincial Public Records and Archives. He summed up his feelings by saying "It's really more enjoyment for me moreso than work. A lot of photos from the archives, they're kind of dark, it's hard to see them...I put them in Photoshop, and I lighten them up so people can see them better and it's almost like finding a new photo in an attic.
"The thing that I look forward to is the people that comment on the pictures  and they thank me for posting them, " he said. "That's the enjoyment I get from doing my hobby." MacDonald has been sent photos as far away as New Zealand to restore, and said there's no plans to quit his hobby any time soon. "I just love history."
His ever growing collection contains a vast array of Island topics and scenes.  He has captured quaint old fishing villages,  stately mansions,  scenes from potato harvests of long ago, numerous farming scenes and of course many great shots from Island harness tracks. 
I have selected a few from his huge collection and displayed them below.  A short description appears with each one.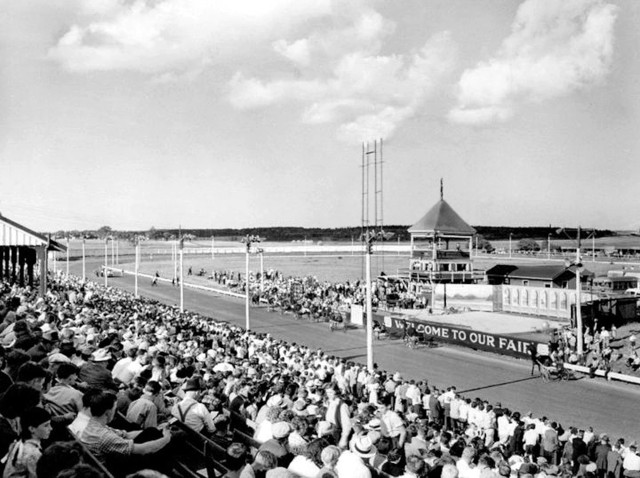 A huge crowd gathers at the Province's favourite racing spot Charlottetown Driving Park to enjoy the fair and a day of harness racing. Generations of Island fans.  (Earle MacDonald collection)
---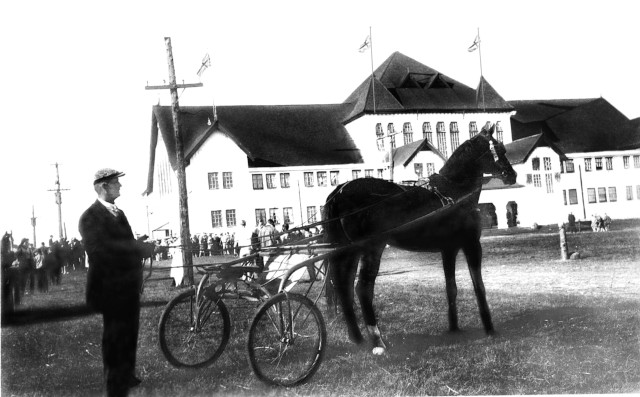 In this 1928 photo an unidentified gentleman shows off his horse in front of the Exhibition Bldg. It may not have been a racing picture as the horse appears to have a ribbon displayed on its bridle. (Earle MacDonald collection)
---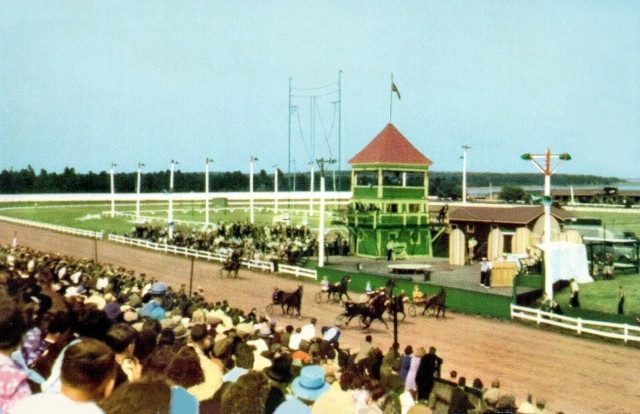 This enhanced photo which includes some colour was taken at the Charlottetown racetrack.  A nice view of the judges stand and infield.  (Earle MacDonald collection)
---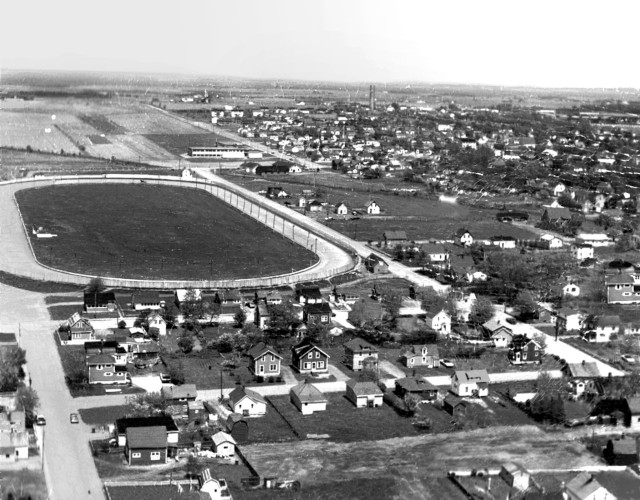 An aerial view of the track in Summerside P.E.I.  and adjacent countryside.    (Earle MacDonald collection)
---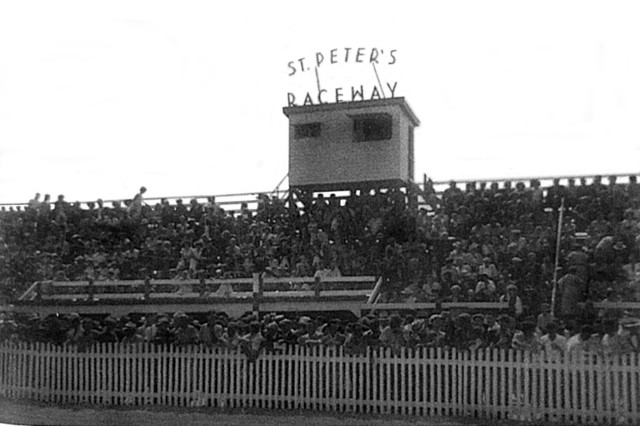 A great old photo taken at St Peters Raceway in 1950.  A nice view of the picket fence in front of the grandstand.   (Earle MacDonald collection)
---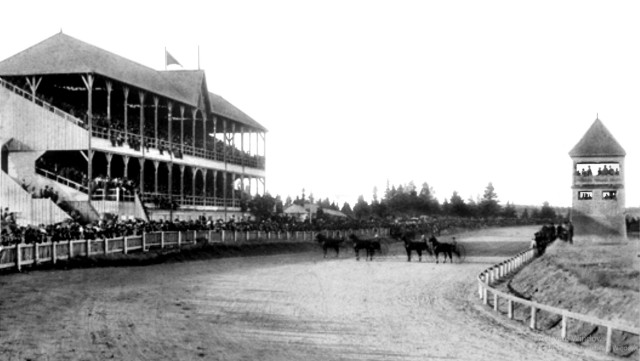 A very old photo from around 1890 taken at Charlottetown Driving Park.  Notice the full judges stand in the infield.   (Earle MacDonald collection)
---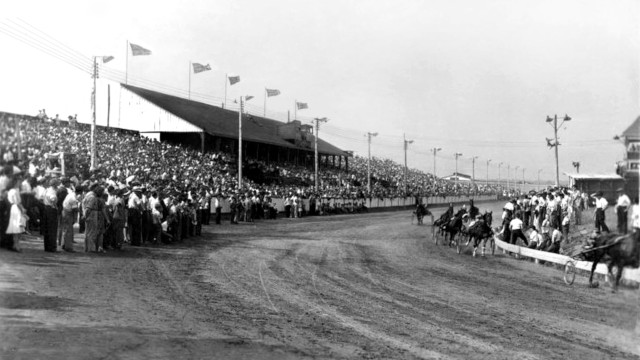 Race fans fill every possible space at the Charlottetown track as a field of horses hit the first turn.   (Earle MacDonald collection)
---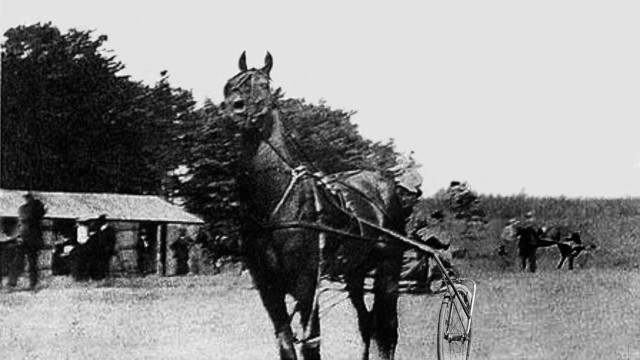 A very early photo taken at Belfast, P.E.I.  in 1918 at the Garfield track.   (Earle MacDonald collection)
---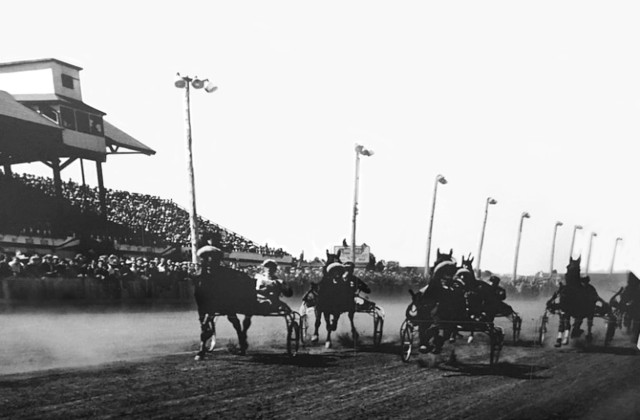 A field of horses race down the stretch at the Summerside track.  A view of the grandstands shows how much Islanders love their harness racing. (Earle MacDonald collection)
---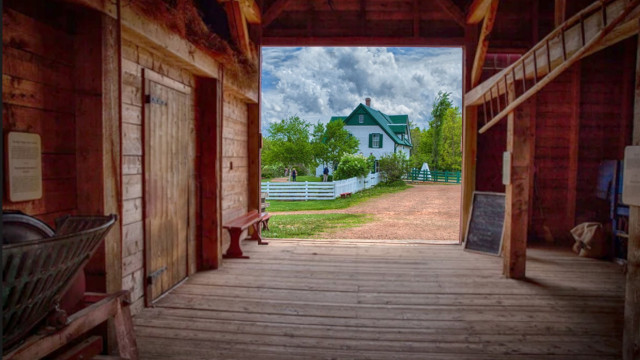 A picturesque shot of the famous tourist spot at Cavendish home of Anne Of Green Gables.   (Earle MacDonald collection)
---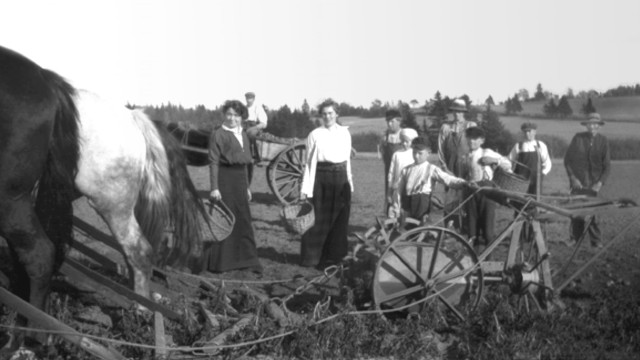 A 1915 picture of the potato harvest being done with "horsepower."  I couldn't help but notice how nicely all the people were dressed.   (Earle MacDonald collection)
Quote For The Week: "As long as you live keep smiling because it brightens everybody's day." - Attributed to the recently passed sportscaster Vin Scully. 
Who Is It?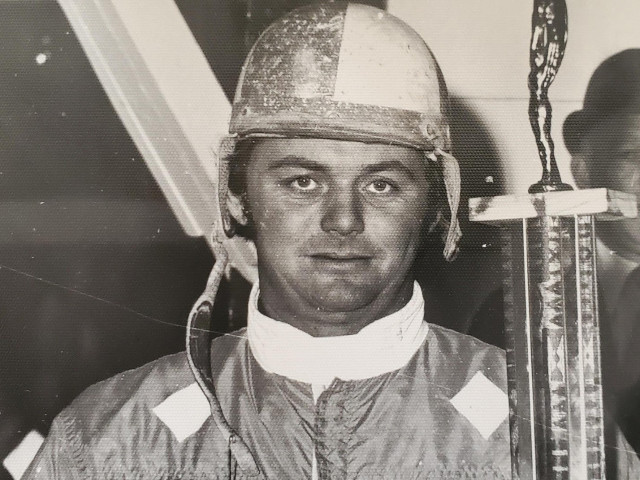 Can you correctly identify this individual? He is no longer with us but has strong ties to today's Rewind.  
A new version of Who Is It? 
The late Bill Galvin, widely known and fondly remembered by many, wrote a lot of driver and trainer bios over the years that appeared in racing journals and various other print mediums.  Today I am going to reprint one and see if the reading audience can identify the subject. 
Today's subject "started out riding and jumping horses as a youngster. At sixteen he gave up on school and got his first grooming job at Woodbine.  He moved up the thoroughbred ladder and became a jockey for four years.  With his height of 5'10" it was difficult to keep his weight down so he crossed breeds and moved on to harness racing where weight was not a problem and he could be involved in both training and driving.  In 1968 he joined one of the top OJC stables."
Note he went on to a long career.  Who is it? Let us know who you think it is. 
Blast From The Past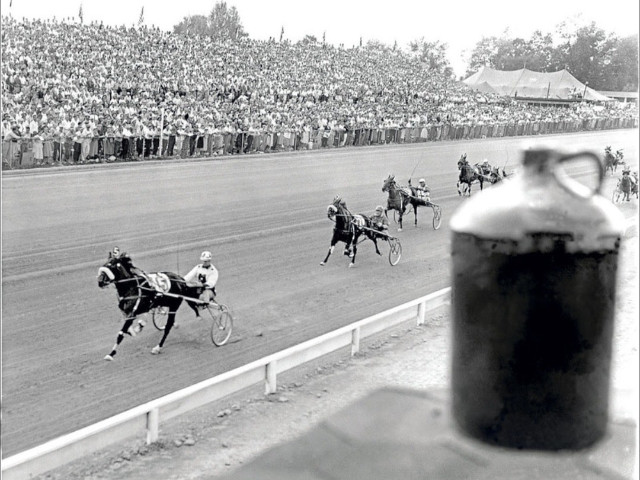 With the annual Little Brown Jug upcoming next month here is a great shot from many years ago taken at Delaware, Ohio.   Can you identify the winning horse and Canadian driver? Let us know who you think it is.  Not a bad sized crowd in the background.