Published:
July 8, 2013 10:06 pm EDT

While the future of standardbred racing at Woodbine Racetrack has been put under question by the Horse Racing Transition Panel, for the time being parts of facility have been put underwater.
The following images gave been posted online to document the extreme amount of rainfall that's hit the Greater Toronto Area.
Barn 1 at Woodbine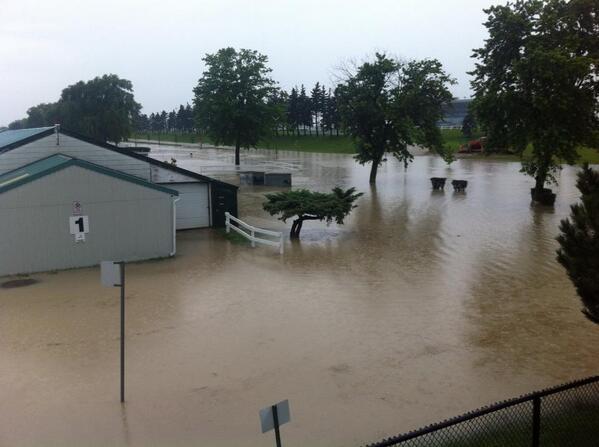 14-16 ft. high standardbred tunnel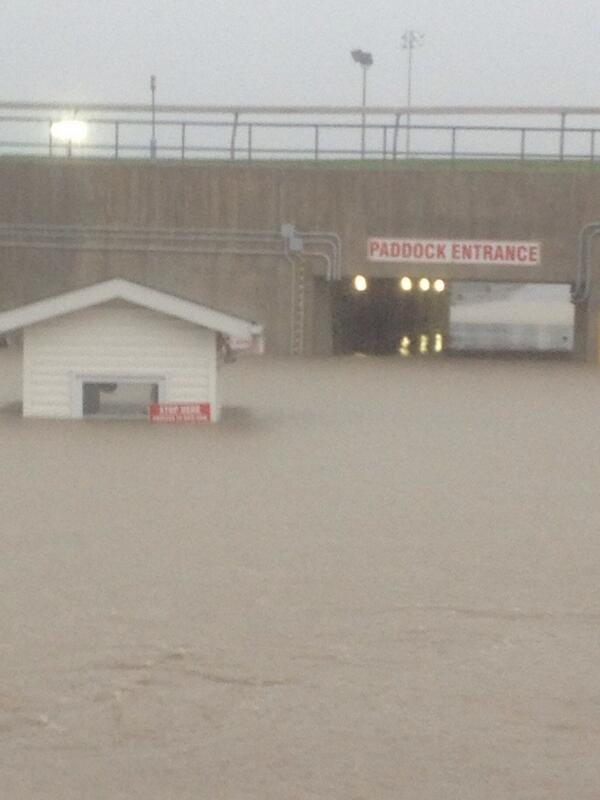 On Tuesday, WEG issued the following statement on the status of the track.
---
Training and racing returns to Woodbine after significant rainfall from Sunday through Monday evening.
The rains overwhelmed numerous systems at Woodbine leading to submerged shedrows, roads and infrastructure. The main track is in fine shape, but we cancelled training as access tunnels to the track are under several feet of water and we are without power for many hours now.
Our horsemen and staff once again have risen to the challenge. Their perseverance and extraordinary sense of community are making quick work of a substantial cleanup effort.
We anticipate racing operations back to normal in time for Wednesday training and then the race card on Wednesday evening.
---