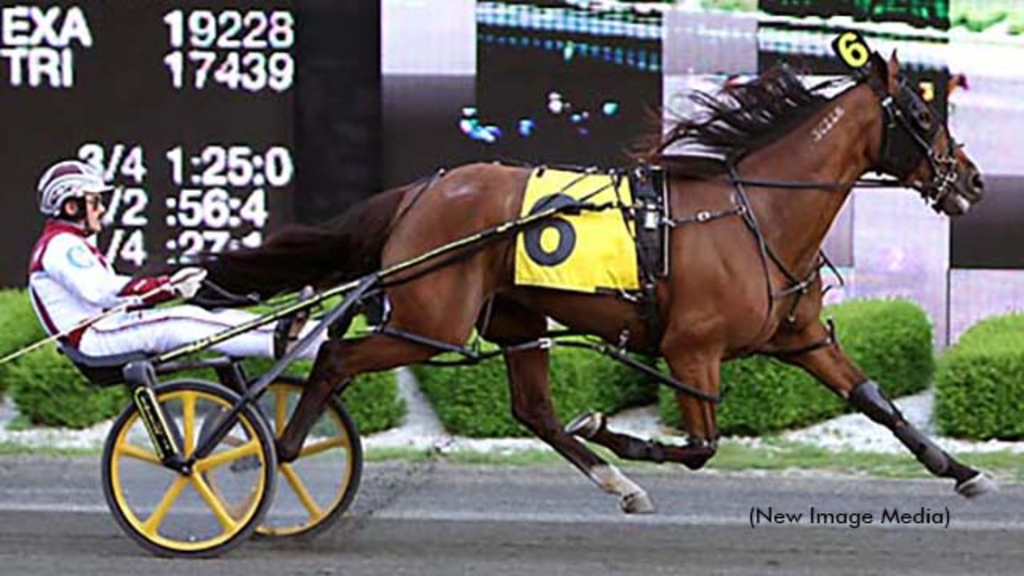 Published:
July 7, 2022 09:55 am EDT
With apologies to John Fogarty, when Proud Mary makes her career debut in Friday's $165,755 Pennsylvania Sire Stakes at The Meadows, trainer Chris Ryder hopes she'll be rollin', rollin', rollin' on to victory.
The event for freshman filly pacers, known as the Sand Tart, will be contested over three divisions (Races 6, 7 and 10) while the program also features an $80,000 PA Stallion Series event for two-year-old filly pacers. First post for the 12-race card is 5:10 p.m.
Fogarty, of course, was the front man for Creedence Clearwater Revival, and he also penned "Proud Mary," which tells of a majestic riverboat "rollin', rollin', rollin' on a river." It was released in 1969, becoming a huge hit — by now a rock classic — for Creedence Clearwater and again a few years later when Ike and Tina Turner covered it in a slowed-down, soulful version.
But the equine Proud Mary has more going for her than iconic walk-up music. The Sweet Lou filly is out of Tug River Princess (pictured above), a Dan Patch Award winner at three who retired with more than $1.8 million in earnings and a mark of 1:49.3. Moreover, she won all five of her starts at two. Local fans are familiar with Proud Mary's half brother Prince Of Tides, a semi-regular campaigner at The Meadows who has banked nearly $500,000.
Ryder says he's pleased thus far with the filly, a homebred for Let It Ride Stable and Bottom Line Racing LLC.
"She's built pretty well, her manners are good and she's training well," said Ryder. "I was especially pleased with her last training trip. I think she has plenty of upside."
Proud Mary leaves from the rail in Race 7 with Dave Palone driving. Ryder acknowledges that the rail may not be ideal for a green youngster with only two qualifiers under her belt.
"The horses from the middle posts seem to get ahead there. I'd love one of those golden two-hole trips, but I know for sure we don't want a cowboy trip."
Ryder indicated most of the ownership group's two-year-olds aren't "overstaked," and that's the case with Proud Mary.
"We do have high expectations for her and she could be Breeders Crown material," he said. "I can't tell you she's an absolute stunner, but she won't embarrass herself. She's just a little bit better than a lot of them at the moment."
How about the song "Proud Mary"? Is Ryder familiar with it?
"I think it's awesome," he said. "Maybe they'll play it for me during the post parade."
(MSOA)