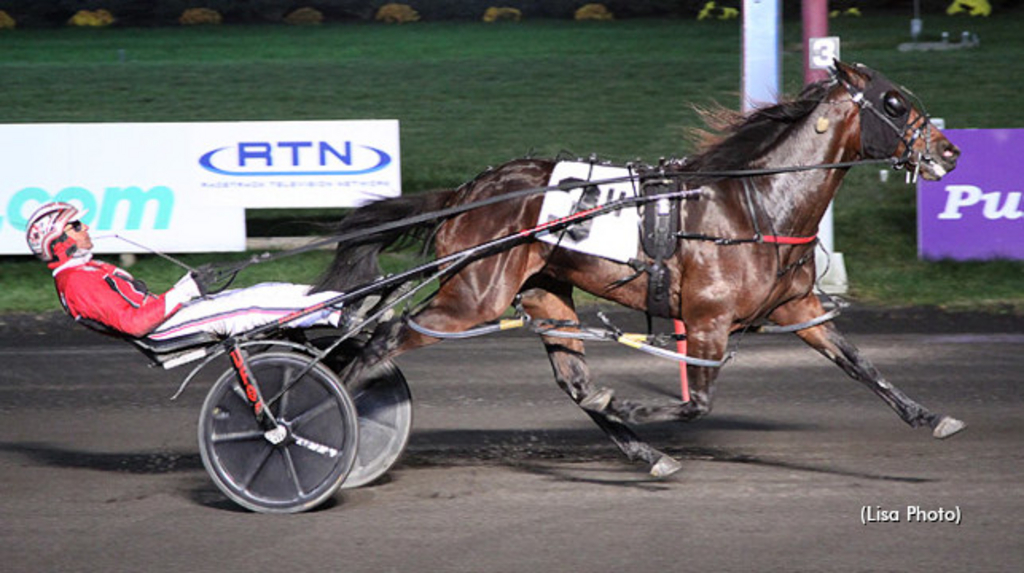 Published:
July 6, 2022 01:43 pm EDT
Hammering Hank, trained by Brett Pelling, will not be behind the starting gate for his Meadowlands Pace elimination Saturday night (July 9). The three-year-old son of Captaintreacherous-History Repeats has sustained an injury that will keep him on the sidelines for at least several months.
"He has a condylar fracture of the right hind," said Pelling, who was shooting to extend his all-time leading Pace win total to five. "We discovered it late [Wednesday] morning. He trained beautifully but we found some joint inflammation. We had him X-rayed and found the fracture. He's having a screw put in [Thursday] morning. There are actually two types of condylar fractures. Lateral is the bad one. This is on the side of the cannon bone. It's the best one you can have. We'll re-X-ray him in 60 days and determine if he will race again this year, or, if we will wait until next season. That's the game. It's not for the faint of heart."
Hammering Hank had started just two times in 2022, most recently in a Messenger Stakes elimination at Yonkers Raceway. He finished second to earn a spot in the final, but Pelling kept his prized pupil out of the race.
"He warmed up perfect [before the elim] and then he went out onto the track and he wasn't comfortable, so I just decided it wasn't in his best interest to go in the final."
Last year, 'Hank' won eight of 11 starts, including a victory in the Kindergarten Classic at The Meadowlands on Nov. 13, and banked $283,218 during his freshman year.
(Meadowlands)