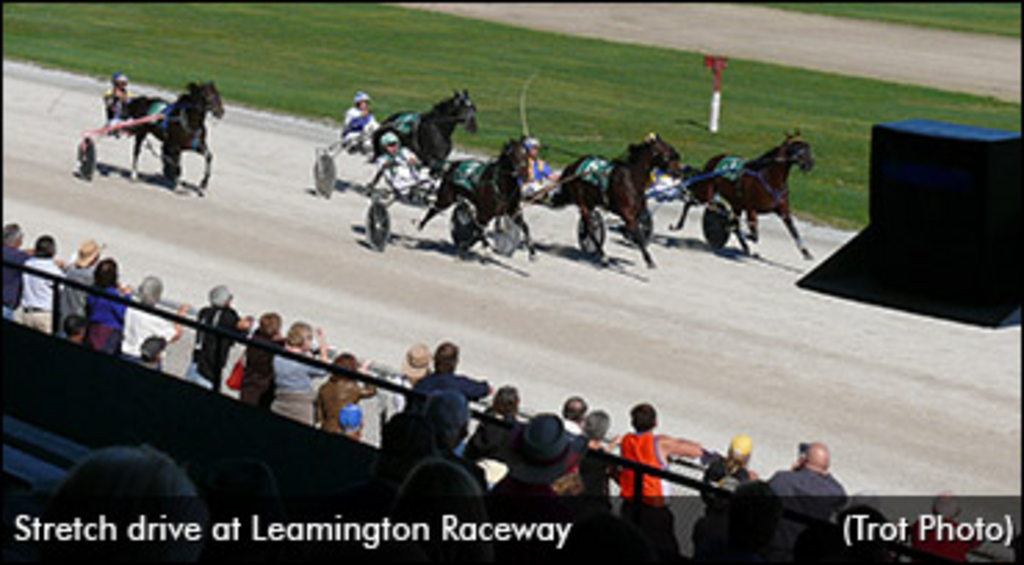 Published:
July 31, 2015 10:30 am EDT
Leamington Raceway, sponsored by the Lakeshore Horse Racing Association, begins its second full season this Sunday with its first of 14 weekends.
In 2013 the Ontario Racing Commission allowed a four-date experiment in Leamington to see if there was any interest in harness racing, following the closure of Windsor Raceway in 2012. With three dates resulting in $20,000 handles, and a final day boasting a $40,000 handle -- all on track -- the LHRA was permitted its first extended meet last year.
In order to meet the standards of the ORC, improvements have been made to the track and backstretch this year including the near completion of a 10-race paddock.
The idea of a local harness racing association was put forth by a small group of horse people headed up by Tom Bain, mayor of Lakeshore, driver-trainer Mark Williams, and veterinarian Paul Branton.
Raceway Manager Wayne Martiniuk suggests fans will not only experience an entertaining family weekend, but also an opportunity to get bang for the buck, predicting handles in the $22,000 range on a 10-race card.
For the fans, the Hands On Horses program will be at Leamington and offering people a chance to sit behind a racehorse. There will also be free face painting with Sunshine The Clown, a Meet and Greet with Taylor & Sonny, and a t-shirt toss.
Post time this Sunday is 1:30. To view the entries for Sunday's card at Leamington, click one of the following links: Sunday Entries - Leamington Raceway - Leamington Program Pages.
(with files from LHRA)