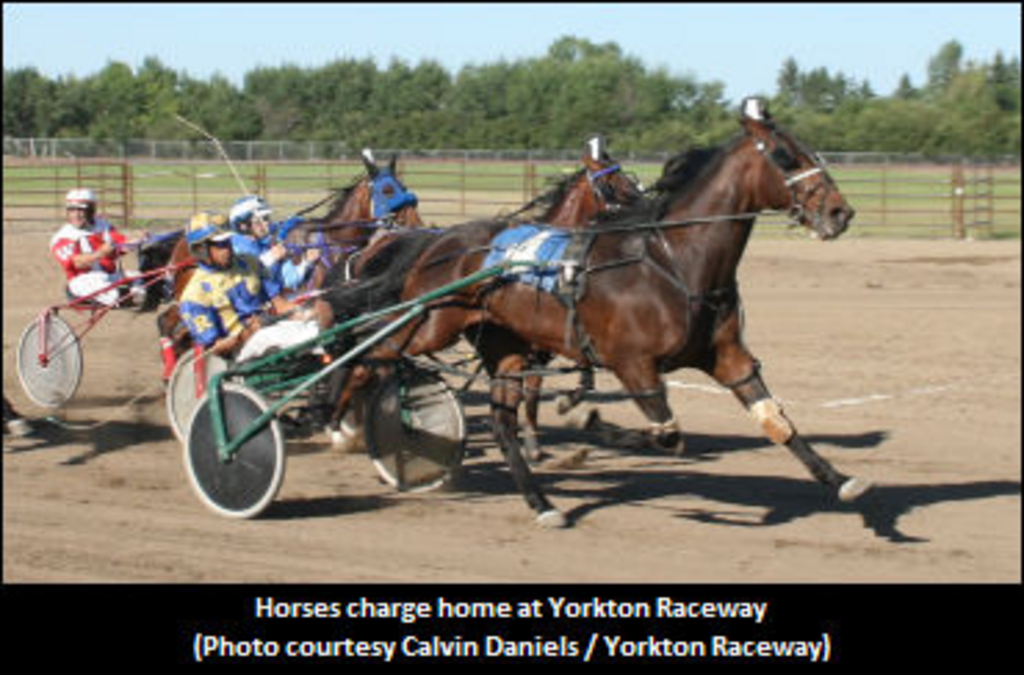 Published:
July 30, 2013 10:25 am EDT
A new organization is being contemplated to support local standardbred racing efforts moving forward at Cornerstone Raceway in Yorkton, Saskatchewan.
In a post-race interview this past Friday (July 26), horseman Shawn Worthen said owners, trainers and drivers at Yorkton are looking at creating a new entity which will speak for the local industry in regard to maintaining standardbred racing in the city.
"We want to side with the Ex (Yorkton Exhibition Association)," said Worthen.
Worthen stated that those involved with racing this summer in Yorkton appreciate what the YEA has done to maintain a place for standardbreds to race following the provincial government's decision in the spring of 2012 to cut grants to horse racing effective this year.
Worthen said the YEA is actively negotiating with the province to re-establish some level of support for Yorkton racing, as well as investigate alternative funding avenues. He also stated that he new organization would focus on being a unified industry voice of support for those efforts.
Worthen also had a good night on the track Friday, as he triumphed with Down Home Stylish in the Yorkton Co-op feature race for local owners Max and Deb McInnes.
(With files from Yorkton)