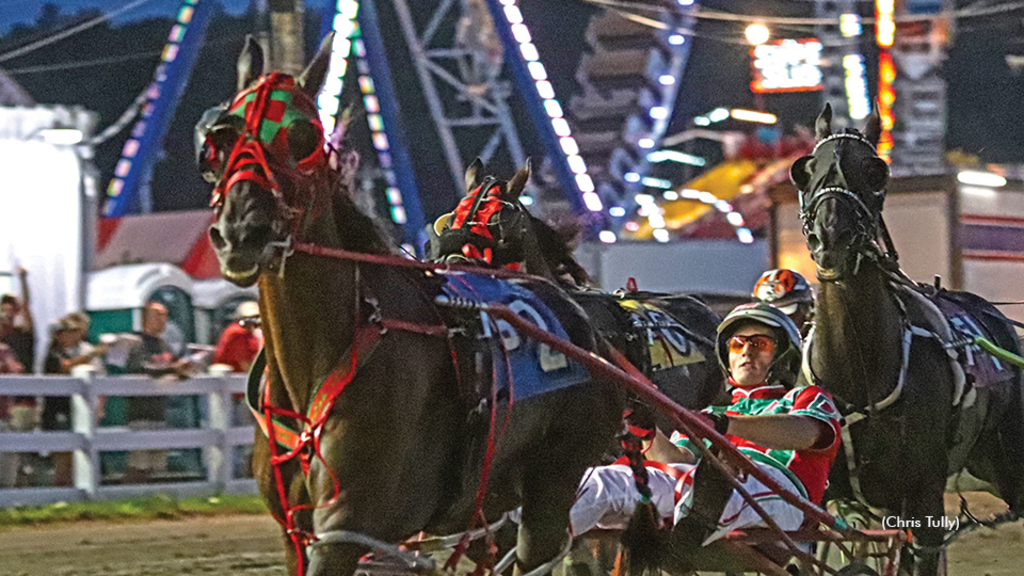 Published:
July 29, 2022 08:35 pm EDT
At Friday's meeting of the Maine Standardbred Breeders and Owners Association (MSBOA) and members of the Maine State Harness Racing Commission, it was decided that a 66 per cent raise in stakes purses would be implemented immediately.
"We are pleased to announce that the stakeholders within Maine harness racing have agreed to increase the Maine Breeders Stakes base purse from $10,250 to $17,000," stated Scott Pooler, president of the MSBOA.
In addition, the board of the MSBOA is considering several potential benefits to owning, breeding and racing Standardbred harness horses in the Pine Tree State:
1. MSBOA to purchase a mare for an individual or group willing to breed in the state of Maine. The MSBOA may also pay for stallion service fee.
2. MSBOA is looking into ways to introduce a breeder's incentive program where the breeder would receive a percentage of the earnings the Maine-bred horse earns, over a specific period of time.
3. The MSBOA is considering their ability to, and/or methods of, assisting Maine-based breeding farms.
4. The MSBOA is also looking into a possible "rent a mare" program.
5. The MSBOA will be paying the stud fees for five (5) new mares to be bred to Maine stallions, up to $2,500 each.
Pooler added, "To be clear, these ideas are on the table for discussion and have not been implemented."
Interested parties are encouraged to send constructive thoughts or ideas to the MSBOA Facebook page via messenger.
The Maine Breeders Stakes concluded this week at Union Fair and continues at the historic Bass Park in Bangor, with the three-year-old pacers racing Wednesday, Aug. 3, with additional dates at Bangor on Sept. 10 and 17.
The following week, the series transitions over to Topsham for five days of racing beginning Sunday, Aug. 7 and continuing through Saturday, Aug. 13.
The remaining Maine Breeders Stakes will be raced on the following dates at the Maine fairs listed below:
Showhegan - Aug. 14 - 20
Windsor - Aug. 27 - Sept. 5
Farmington - Sept. 18 - 21
Cumberland - Sept. 28 - Oct. 1 (two-year-old finals)
Fryeburg - Oct. 6 - 8
The three-year-old finals will be held at Bass Park (Bangor) on Oct. 15.
(MSBOA)