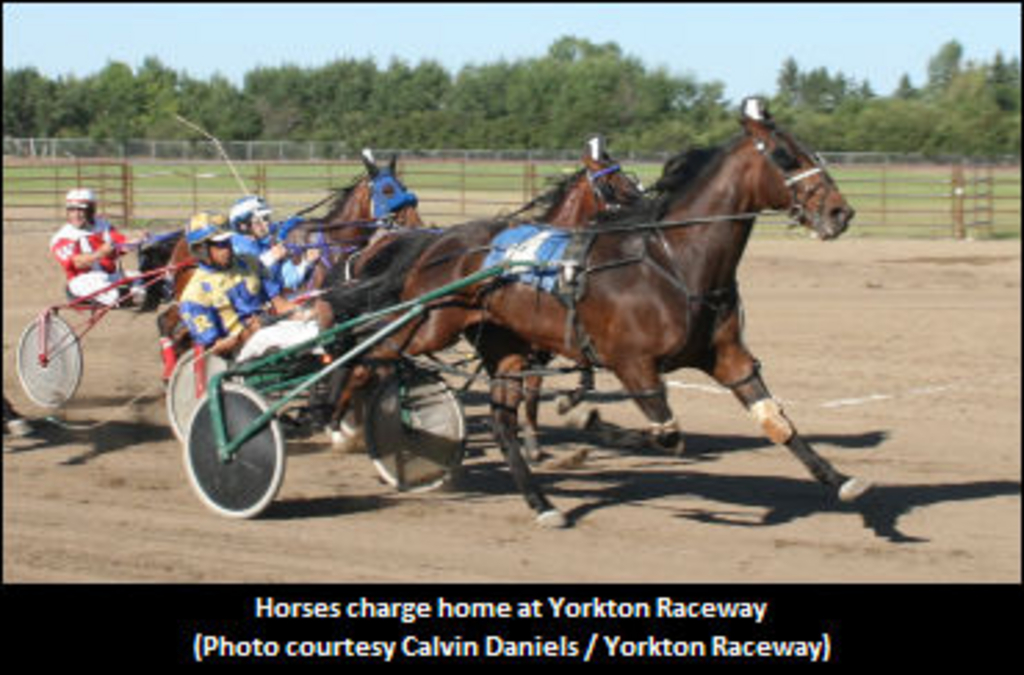 Published:
July 19, 2013 03:19 pm EDT
It was recently announced that the Saskatchewan Horse Federation made a donation to the standardbred purse pool for Cornerstone Raceway at the Yorkton Exhibition. Grant Neil, the Yorkton Exhibition Association director in charge of racing, was quoted as saying that the Association "wants to keep standardbred racing going."
The news comes courtesy of a report by Calvin Daniels in Yorkton This Week.
The Saskatchewan Horse Federation donated $11,100 to the purse pool.
Yorkton Exhibition Association Manager Shaun Morin praised the dedication and resiliency of the local horsepeople, who have felt the brunt of the provincial government's decision to pull grant funding for horse racing.
"They're very small purses they're racing for," said Morin, who added, "They're not making a lot of money at this. They do this for the love of the sport."
(With files from Yorkton This Week)