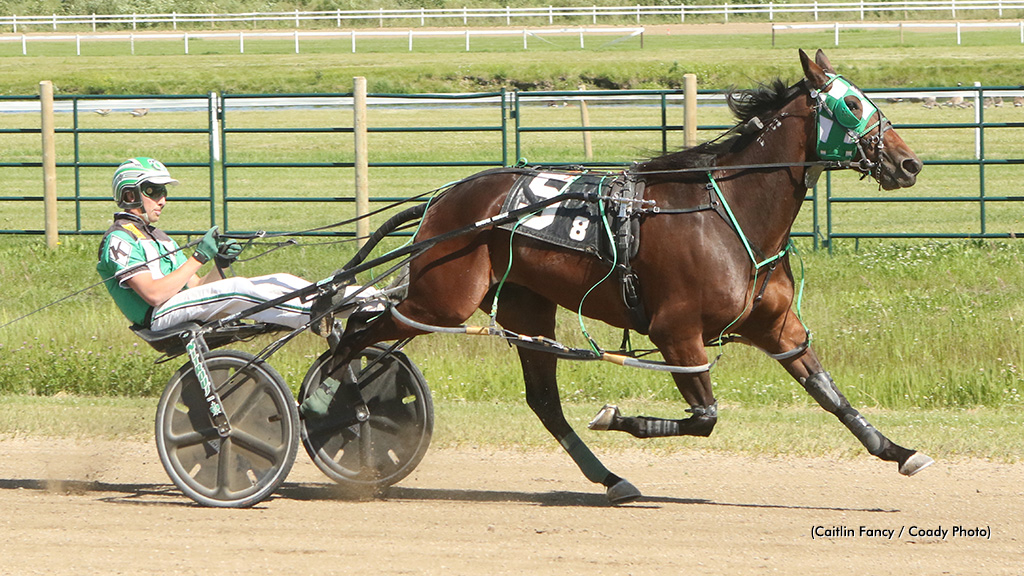 Published:
July 10, 2022 08:00 pm EDT
Dave Kelly ruled the day at The Track on 2 Sunday (July 10) with five wins on the nine-race card, three of which came with horses from his own stable. 
Kelly began the day with a pocket-popping win behind Oultaw Tootsieroll ($8.70) before steering Bohannon ($9.20) in the following race to give him his first training win of the afternoon. He returned to the winner's circle a few races later with another from his barn, Captain Fireball ($2.80), crossed the line first and then catch drove another win in the next race behind Myomylookatmefly ($10.50). Munchie Chris ($4.20) completed the training hat trick for Kelly as well as his driving "five bagger" with a nine-length romp in the featured $5,700 pace. 
In 2021, Kelly led all horsepeople at The Track On 2 with 22 driving wins and $67,337 in purses as well as 19 training wins and $58,274 in purses. Over just two dates this season, he holds 10 driving victories to lead all drivers while also holding six training wins to lead all trainers. This season marks the best year Dave Kelly has had in the bike with 126 wins and $773,374 in purses as he also tries to top his best training year, which came in 2020 when he won 71 races and $351,426 in purses. 
To view Sunday's harness racing results, click the following link: Sunday Results - The Track On 2.