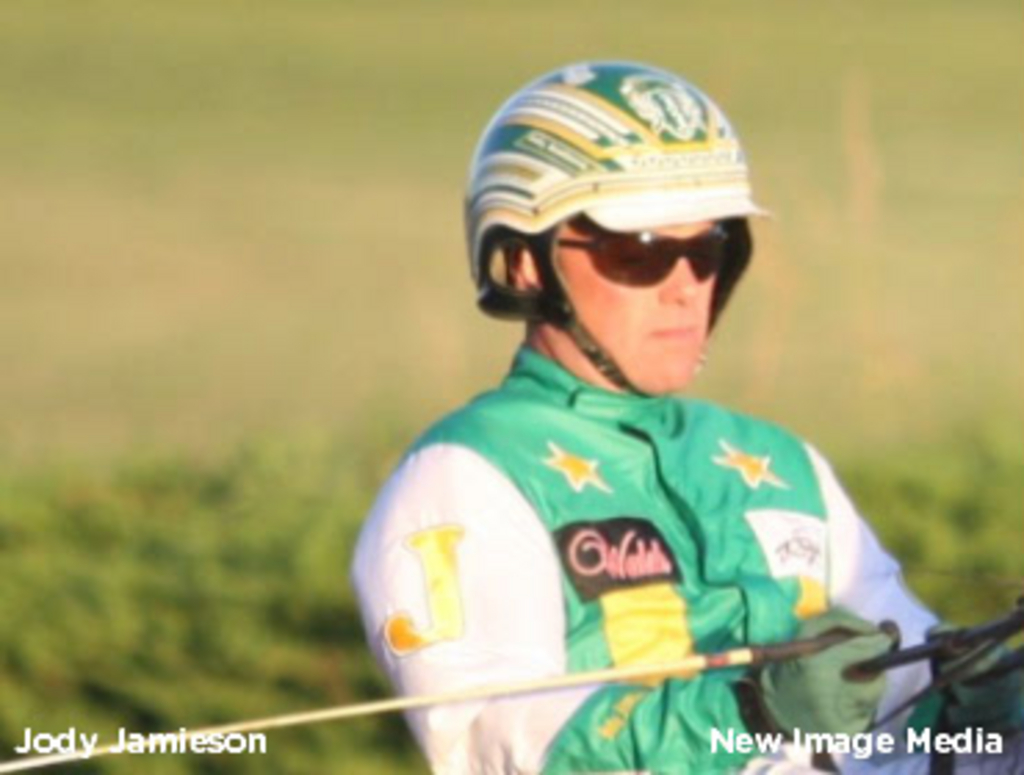 Published:
July 1, 2009 09:09 am EDT
Six months down, six to go and driver Jody Jamieson remains atop the Canadian standings for wins and
money while Rene Allard is the season leading trainer for wins and Tracy Brainard for money.
With 382 wins, Jamieson remains on pace to surpass the season's record of 745 set by Mark MacDonald in 2006. The O'Brien Award winning reinsman has banked over $4.5 million in purses so far.
Top 10 Drivers For Wins In Canada
Jody Jamieson - 382
Brad Forward - 226
Paul MacKenzie - 118
Scott Coulter - 172
John MacDonald - 167
Doug McNair - 156
Gord Brown - 146
J.R. Plante - 144
Randy Waples - 135
Mike Langdon - 131
Top 10 Drivers For Money In Canada
Jody Jamieson - $4,553,661
Randy Waples - $2,984,101
Mike Saftic - $2,442,475
Rick Zeron - $2,327,834
Sylvain Filion - $2,226,744
Mark MacDonald - $2,216,809
Paul MacDonell - $1,887,664
Chris Christoforou - $1,633,251
Brad Forward - $1,589,879
Jack Moiseyev - $1,561,054
Top 10 Drivers For U.R.S In Canada (130 starts minimum)
Serge Masse - .452
Peter Wrenn - .443
Todd Trites - .376
Jody Jamieson - .375
David Dowling - .366
Bill Davis - .361
Stephen Lees - .361
John MacDonald - .360
Keith Clark - .348
Darren Crowe - .345
Top 10 Trainers For Wins In Canada
Rene Allard - 140
Richard Moreau - 102
Wayne Preszcator - 82
Ben Baillargeon - 81
Casie Coleman - 79
Keith Clark - 71
John MacMillan - 70
Mark Winacott - 68
Tracy Brainard - 67
Bill Davis - 61
Top 10 Trainers For Money In Canada
Tracy Brainard - $1,992,509
Casie Coleman - $1,852,587
Benoit Baillargeon - $1,519,989
Rene Allard - $1,086,325
Richard Moreau - $946,565
Steve Elliott - $787,800
Darren McCall - $766,354
Tony O'Sullivan - $663,563
Rob Fellows - $635,634
Ben Wallace - $626,165
Top 10 Trainers For U.R.S In Canada (130 starts minimum)
Sebastien Giroux - .525
Casie Coleman - .427
Mark Winacott - .424
Bill Davis - .404
John MacMillan - .402
Rene Allard - .399
Robert McIntosh - .397
Stephen Lees - .385
Keith Clark - .372
Gerard Demers - .370