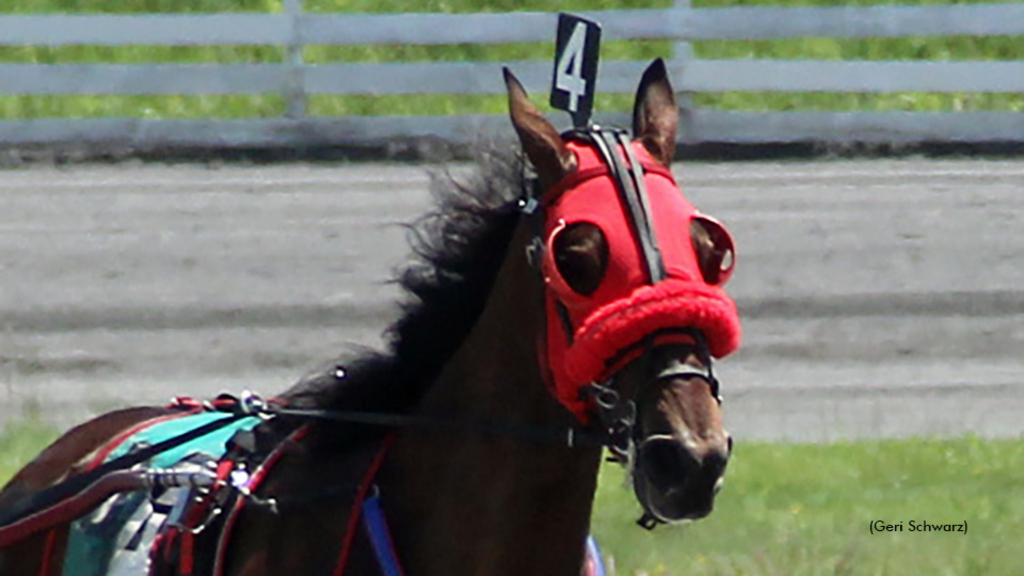 Published:
June 6, 2022 08:18 pm EDT
The 2022 New York Sire Stakes program got underway Monday afternoon at Monticello Raceway.
The first heat of New York Sires Stakes, worth $57,000, saw a short field of five sophomore pacing fillies go to the gate. With the short field, no show wagering was allowed. 
American Ticket extended herself to get to the front just past the opening panel of :27.2. From there, she tapped the brakes for the second panel as they reached it in :57.3. The favourite, Gotthegreenlight, was sitting third past the half but at the 5/8 pole, mounted a meek challenge to the contenders but it wasn't enough and was too late as American Ticket scampered away from the pack and had two lengths on them as she continued to motor home in 1:53.1. Fly Like An Angel finished second, followed by Hamptons Babe.
The American Ideal filly was driven by Mark MacDonald for trainer Jessica Fallon. 
In the $58,100 second heat heavy favourite Joyride Hanover was a bit extended at the start as she was three-wide down the backside to get the lead at the quarter pole in :27.2 and continued to set the tempo reaching the half in 56.2. Kele Kele popped out of the three-hole approaching the 5/8 pole with a quick brush of speed to go right on by Joyride Hanover, who was not herself this afternoon, tripping the timer in 1:25. Turning for home, Kele Kele lead by four lengths and went on for the win in 1:53.1 to set a new lifetime mark. Valar Dohaeris was second, followed by Patsville.
Kele Kele was a winner last year in a Sires Stakes event at Monticello Raceway where she took her two-year-old record of 1:56.3. The daughter of So Surreal was driven by Scott Zeron and is trained by John McDermott.
Excelsior action saw Chillin Bythe Pool (American Ideal) and Jordon Stratton score an easy five-length win over Mini Rose in 1:55.3. 
Nadina Hanover (American Ideal) posted a wire-to-wire win in 1:55.4 for the tandem of Jason Bartlett and Richard 'Nifty' Norman. 
Dudes Sweet Bet (Dudes The Man) scored a three-length victory in 1:54. The 3-5 favourite was driven by Tyler Buter and is trained by Jessica Okusko for her second win of the season.
A Girl That Twirls (American Ideal) was impressive in her 1:54.1 score over American Jazz.
(With files from Monticello Raceway)