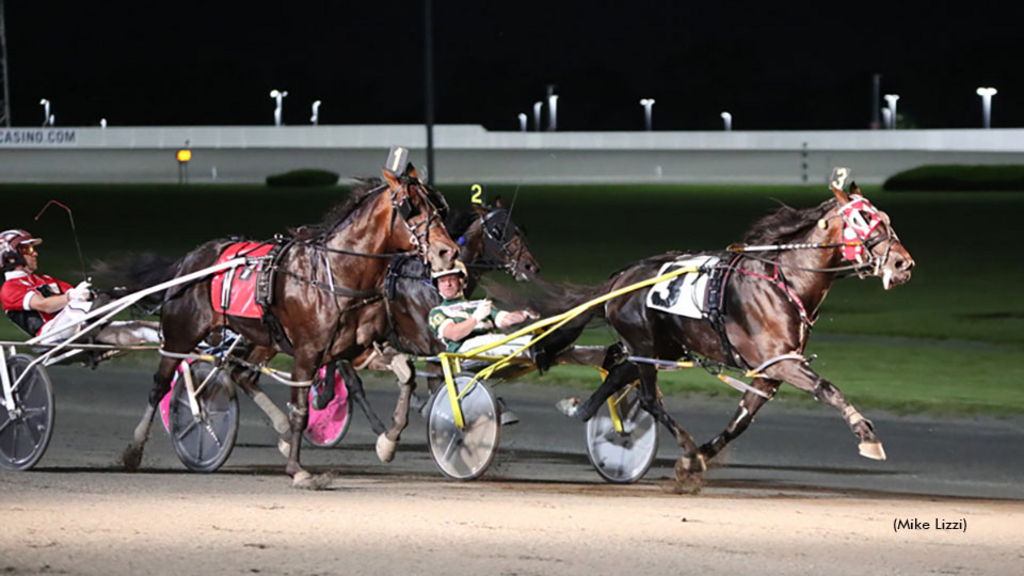 Published:
June 30, 2022 04:27 pm EDT
Gulf Shores and Pleaseletmeknow were both wire-to-wire winners in last week's MGM Grand Messenger Stakes eliminations and something will have to give in the final as only one can get the front in the $261,730 final at Yonkers Raceway on Friday night (July 1).
The Messenger is one of four six-figure stakes on the 11-race card, sharing the spotlight with the $280,904 MGM Yonkers Trot (Race 9), $104,790 Park MGM Pace (Race 6) and the $126,165 New York New York Mile Trot (Race 7).
With a post edge of four versus seven, Gulf Shores was installed as the 5-2 morning-line favourite over Pleaseletmeknow at 4-1 in the eighth race Messenger. While both horses set identical half-mile times of :57 while winning their eliminations, the pace figures to be faster, especially if they leave off the gate at high speed in tandem.
"It was nice to get the front and go slow fractions after being first-over in his first two starts," said trainer Brian Brown, who conditions Gulf Shores. "[Driver] Yannick [Gingras] said he was waiting on the other horses. His dad [Downbytheseaside] did the same thing, just enough to win."
In the end, the winning margin by Gulf Shores was a head over Captain Cowboy (Post 3, 3-1) in 1:52.4. While Brown said he was pleased with the effort, he added that there could be more in the tank.
"I think he can be better. That was his first start with the eye hood back on and I think maybe he just needs to be woken up a bit," said Brown.
While Captain Cowboy was unable to get to Gulf Shores before the wire in his elimination, the race represented a step in the right direction for the Ake Svanstedt co-owned and trained colt after a fourth-place finish in Pennsylvania Sire Stakes action on June 8 at Harrah's Philadelphia.
"He was better," said Svanstedt about the elimination mile. "The race before, he hit his knees and was bad. But now he was good again.
"He's an OK horse. There are good horses here, but he has a good post, so I hope he maybe has a chance to win, or finish [top four]. It depends on the trip he gets. He's been getting better and better."
Pleaseletmeknow was perhaps the more impressive elimination winner as he paced away to a 2-3/4-length victory over Hammering Hank in a 1:52 mile while Matt Kakaley sat motionless in the bike.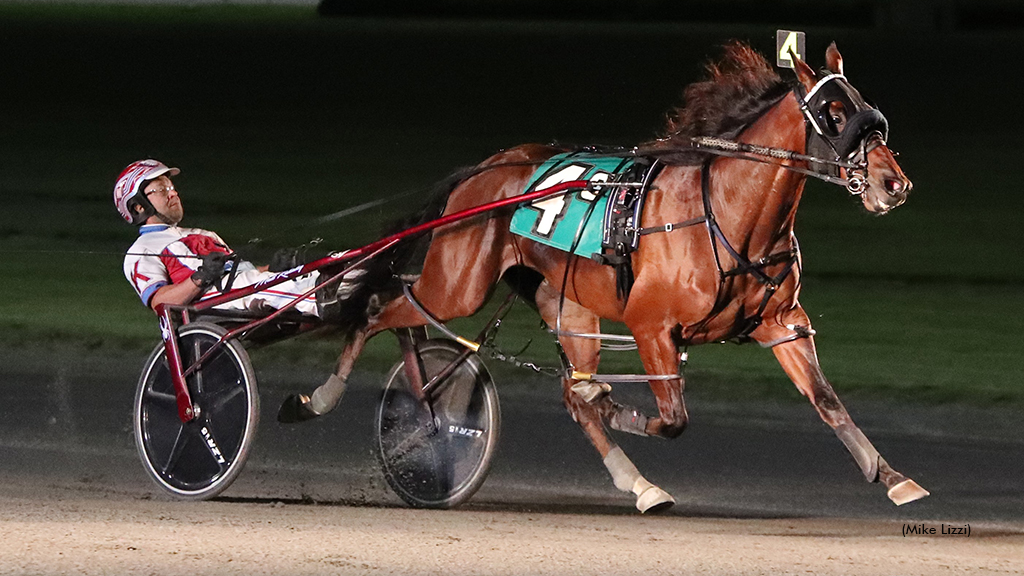 ​
"I think [Gulf Shores] will go for it but my horse will keep coming," said trainer Travis Alexander about Pleaseletmeknow in the final. "He'll race first-up or on the front. He's done it both ways as a two- and three-year-old. He's very handy and he's coming into the race in great shape."
Eligible yet absent from the final is Hammering Hank. Trainer Brett Pelling decided to skip the Messenger, the first leg of the Pacing Triple Crown, after not being 100 per cent happy with his elimination performance. Pelling said he'll look to get the horse right and aim for the Meadowlands Pace eliminations on July 9.
Trainer Tony Alagna is well-represented in the field with Nautical Hanover (Post 1) and Atlas Hanover (Post 5). Both horses finished third from post two in their eliminations while driven by Todd McCarthy and he elected to stick with the Nautical Hanover while Scott Zeron gets the drive on Atlas Hanover.
Completing the Messenger field are Huntanover (Post 2), Boston (Post 6) and PJ Lou (Post 8).
Racing at Yonkers gets underway at 6:55 p.m. on Friday.
(Yonkers Raceway)