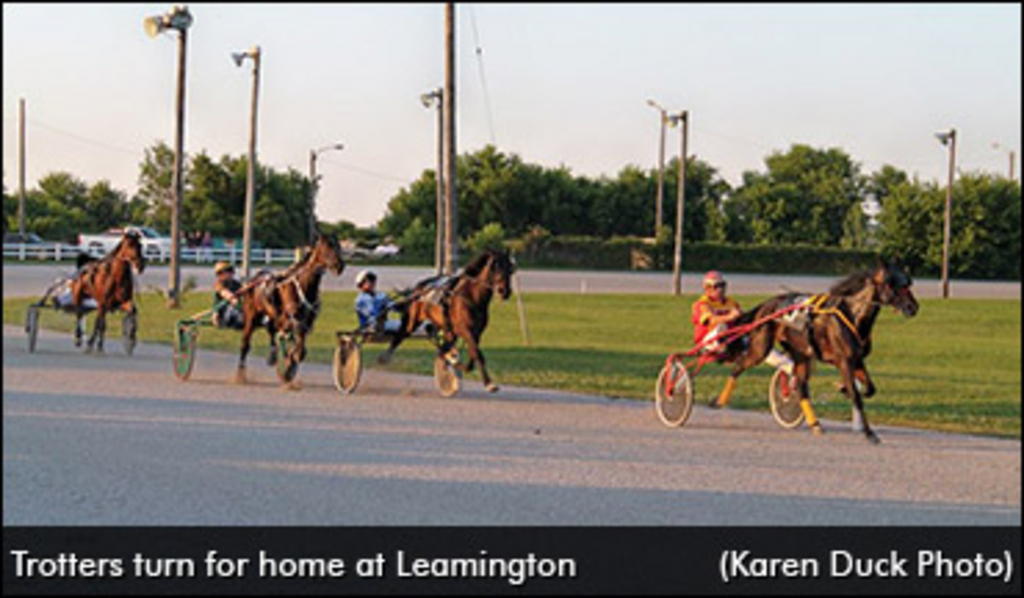 Published:
June 30, 2014 09:24 am EDT
Trot Insider has learned that a five-year deal for live harness racing at Leamington Raceway has been finalized.
While full details have not been released, the 2014 season will see Leamington and the Lakeshore Horse Racing Association host 13 race dates.
The race dates are slated to start Sunday, September 7 and run on Sundays through to the end of October. The track will also race four Thursdays -- Sept. 11, 18, 25 and Oct. 2 as well as one Saturday, Sept. 13.
Operators of live racing at Dresden Raceway, Hiawatha Horse Park and Leamington Raceway had originally applied for a total of 60 dates for the 2014 season. Due to funding constraints, that application was later revised to 45 dates with 11 race dates at Dresden, 20 dates at Hiawatha and 14 cards at Leamington. Dresden was later approved for 11 dates with Hiawatha securing 21 programs.
Full details will be announced at a 3:00 p.m. press conference today (June 30) at Leamington Raceway.