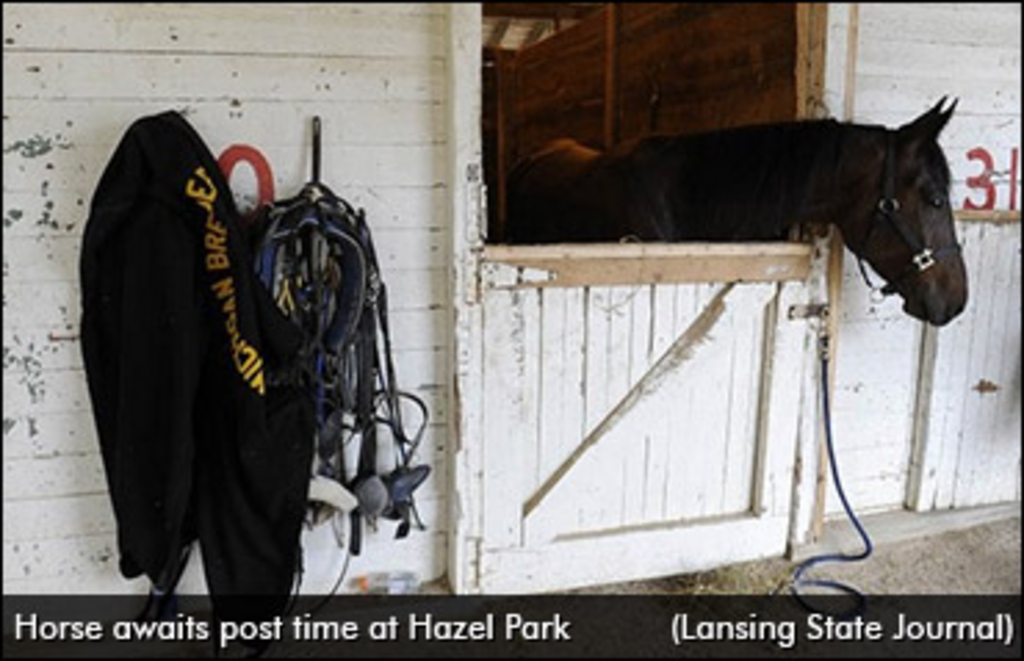 Published:
June 26, 2013 01:00 pm EDT

"We're at the point now where we need to get the support of the Legislature...We literally have one foot in the grave, but I feel so optimistic because the Legislature understands our industry better than ever."
The harness racing industry in Michigan is feeling the pinch not uncommon in other parts of North America. In an article published in the Lansing State Journal, the numbers show the decline of wagering and participation over the past decade. In Michigan, those numbers line up chronologically with Proposal 1. Passed in 2004, it limits new forms of gambling in the state and requires a referendum before expanded gaming opportunities are allowed. Thus, while other jurisdictions around Michigan were introducing slots-at-racetracks partnerships, Michigan could not.
In 2002, Michigan hosted 562 days of live horse racing, has more than 8,500 people licensed to work and handled $365 million in bets. By 2012, those numbers dwindled: 184 total race days, under 2,500 people and $138 million in wagering.
The state now hosts four racetracks and 25 casinos, and tracks could have received a boost last year in the form of historical racing. Legislation passed in the state but Gov. Rick Snyder didn't sign it.
"The challenge, really, has been all the other forms of gaming," said Brett Boyd, president of the Michigan Harness Horsemen's Association.
"There are a lot of moving parts that have to go into it. Drivers, trainers, horse breeding, and you're depending on an animal. It's awesome," said Richard Kalm, executive director of Michigan's gaming commission. "Except if you don't have people who want to go to the track and gamble and spend money on horse racing, I don't know how you fix that."
Boyd told the State Journal that said the "association is working with legislators to introduce several different bills that could help the industry" but wouldn't delve into specifics. The MHHA is also working on boosting racing's profile, something long-time trainer Allen Tomlinson feels is of paramount importance.