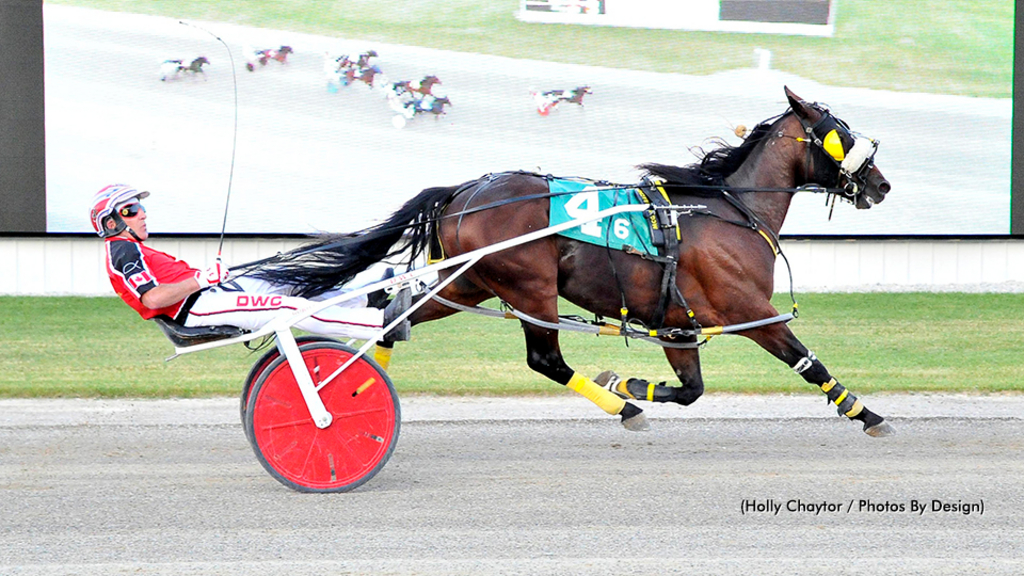 Published:
June 25, 2022 11:13 pm EDT
Veteran driver Daniel Clements came out of retirement just a few months ago, and in that short time he reached a career milestone on Saturday (June 25) to surpass $20 million in purses.
Coming into the night just a few hundred dollars shy of the plateau, Clements hit the mark behind the Stewart McQueen trainee Wisk Key K ($4.40) in the sixth race of 10 at Hiawatha Horse Park. Sent the 6-5 favourite, Clements floated Wisk Key K off the car to race fifth to a :27.2 first quarter before pulling first over as the tempo slowed to a :58.1 half. Though pacesetter Its Eds Idea quickened up the backside, Wisk Key K nonetheless narrowed on the leader despite the stiff sprint to the 1:25.4 three-quarters. The four-year-old Bettors Delight gelding persisted against the pacesetter rounding the final turn and put him away straightening for the finish. Wisk Key K drew clear by 2-1/2 lengths to land Clements over $20 million in a 1:55.1 mile.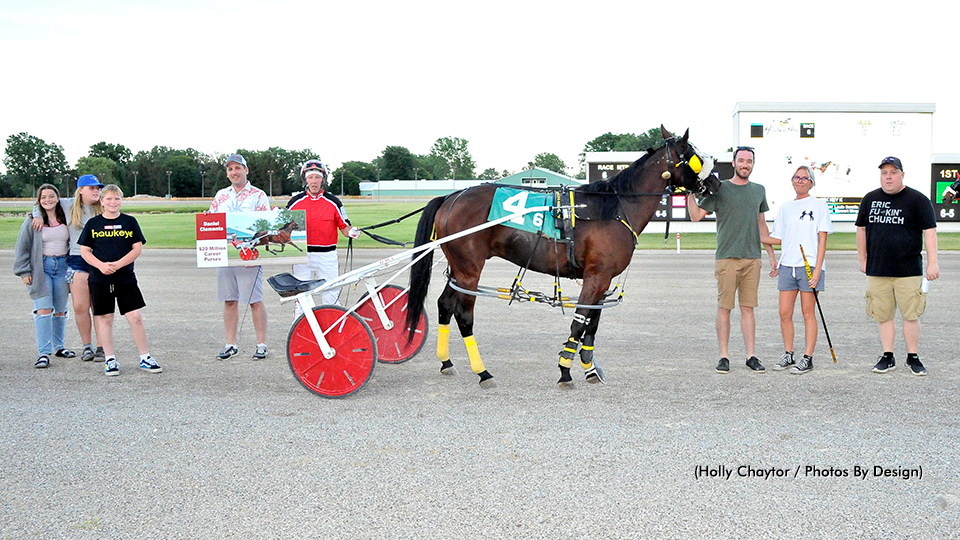 The victory was just the ninth on the year for Dan Clements, who has driven 52 times in his first year back in the bike. He originally retired from driving in 2016 after about 30 years in the bike, driving in his native Ontario while also racing at the now defunct Pompano Park and also on the New York circuit at Tioga Downs. Clements has won over 2,000 races from over 17,000 drives and has earned $43,005 from 52 starts racing primarily at Sarnia so far this season.
McQueen not only handed Clements a milestone-breaking win, but he sent two other winners on the card. His hat trick also included wins by Beach Journey ($3.60) and Stormy Beach ($3.10). 
To view Saturday's harness racing results, click the following link: Saturday Results – Hiawatha Horse Park.