Published:
June 25, 2017 03:36 pm EDT
Officials with Manitoba Harness Racing are excited about the circuit's 10-date 2017 schedule, which is set to kick off on Sunday, July 9 at Miami.
Opening qualifiers have taken place and organization officials have said that they are still expecting more horses for opening day.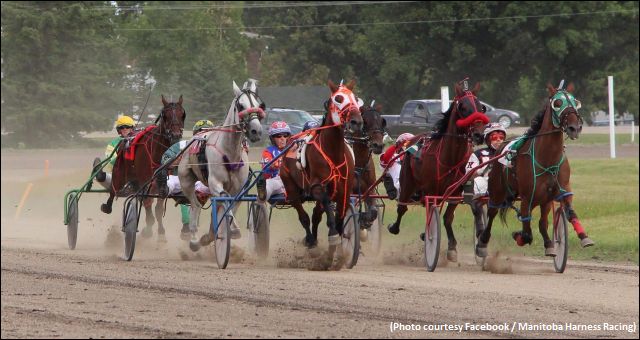 Top trainers and drivers from 2016 are returning, and the circuit will feature a couple of a powerful stables.
For more information, check out manitobaharnessracing.com as well as Manitoba Harness Racing on Faceboook and @mbharnessracing on Twitter.
The circuit will be racing one day a week for 10 weeks and the schedule is as follows:
July 9 - Miami, MB 1:30pm
July 16 - Holland, MB 1:30pm
July 23 - Holland, MB 1:30pm
July 30 - Miami,MB 1:30pm
Aug 6 - Killarney, MB 1:30pm
Aug 13 - Killarney, MB 1:30pm
Aug 20 - Morris, MB 1:30pm
Aug 27 - Killarney, MB 1:30pm
Sept 3 - Miami, MB 1:30pm
Sept 10 - Miami, MB 1:30pm