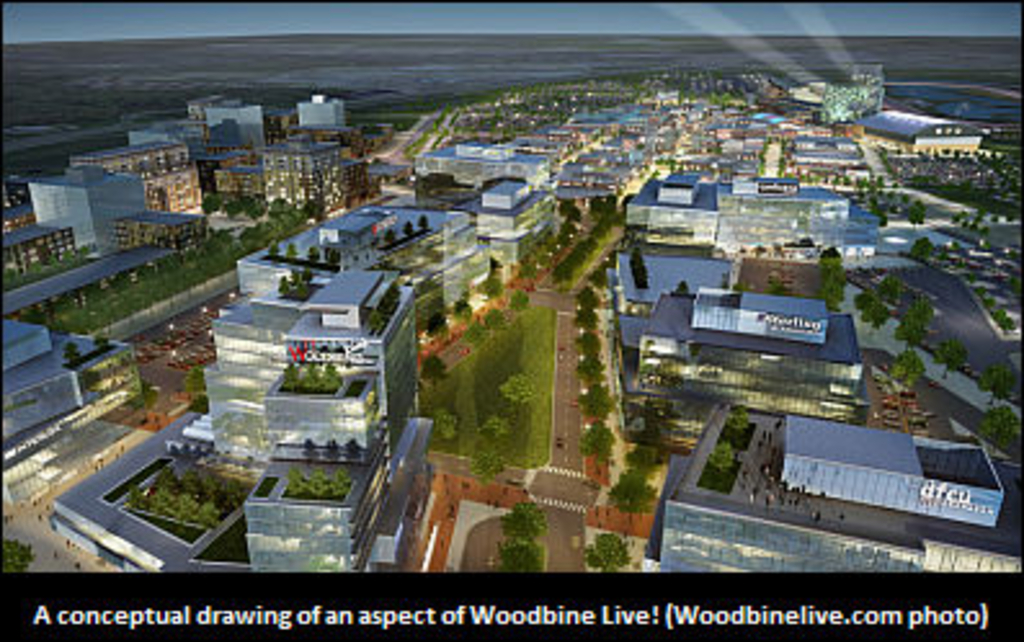 Published:
June 24, 2010 04:47 pm EDT
The most recent session of the Etobicoke York Community Council hit a contentious note on Tuesday, June 22 when York West councillor Giorgio Mammoliti stormed out of the chambers after learning that the Woodbine Live! expansion will be getting special planning considerations
.
A report on insidetoronto.com states that Mammoliti had protested that a virtual "hostage" situation was taking place after his fellow members of the council approved a motion that had been put forward by Etobicoke North Councillor Rob Ford, who is also a Toronto Mayoral candidate. The Woodbine Live! expansion falls within Ford's district.
The motion states: Etobicoke York Community Council directed the Director (of) Community Planning (for) Etobicoke York District to work with representatives of Woodbine Live! to consider any amendments required to the existing planning regime which may be necessary to facilitate the Woodbine Live! project.
Ford spoke little about the motion, except to move it, according to the article.
The report states that the motion related back to, but was dealt with separately from, an ultimately unanimously approved motion that granted Lowes Home Improvement Centre the necessary zoning amendments for them to go ahead with the development of a new centre on the old Labatt Brewery grounds on Resources Road (at the southeast corner of Islington and Hwy. 401).
Back in April, Woodbine Live! asked EYCC to defer any decision on the Lowes request until a third party peer review could be conducted into whether or not that development would jeopardize the economic health of its own. Lowes had been in discussions with Woodbine Live! to act as one of their anchor stores, but backed out of those non-binding negotiations after deciding the entertainment destination probably wasn't its best choice of venue.
(With files from insidetoronto.com)