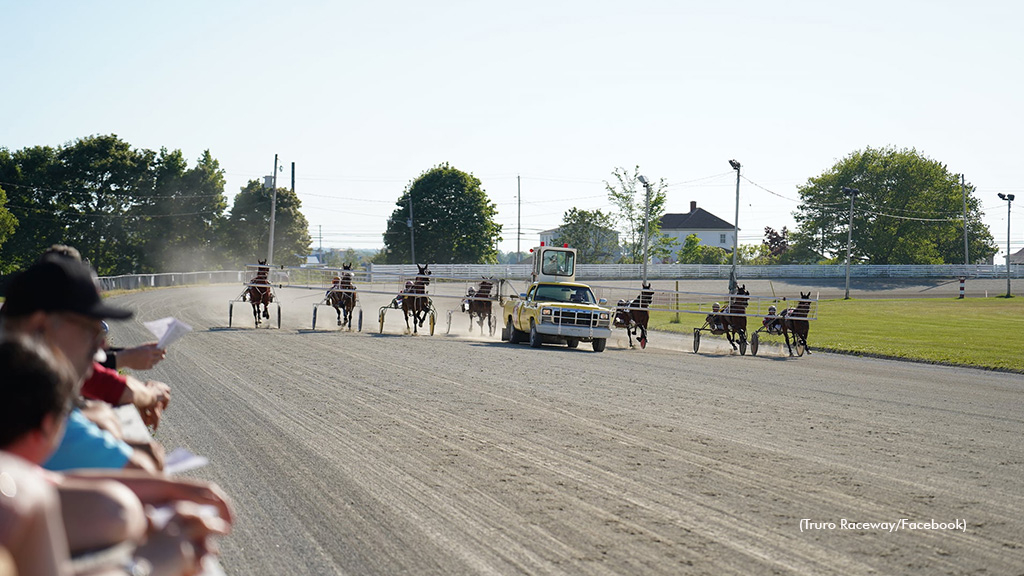 Published:
June 21, 2023 11:09 am EDT
Truro Raceway has announced that it will kick off Atlantic Grand Circuit week on Sunday, July 16 by hosting Distance Day/Family Fun Day at the races.
For Distance Day, all races on the race card will be raced at non-traditional distances of a half-mile, three-quarters of a mile, and a mile and a half.  
Shannon "Sugar" Doyle, the voice of The Raceway at Western Fair District will be the special guest track announcer for the event. Popular commentator Caity Hillier will also join Melissa Keith and Grady Hachey as a racing analyst.
"We're looking to do something unique that racing fans and bettors alike will really enjoy and that is different than the norm," said Steve Fitzsimmons, General Manager at Truro Raceway.  "We're also looking to attract more families to come to the races and have a great time. We think this event will accomplish both of those goals." 
The raceway will also have Family Fun Day festivities as part of the event, including a bouncy castle on-site from 12:30 p.m. to 3:30 p.m., as well as face painting, cotton candy and snow cones for the kids, with a nominal donation required to an area charity.
Fitzsimmons said it promises to be a day of family-friendly entertainment and fun for all ages.
(With files from Truro Raceway)