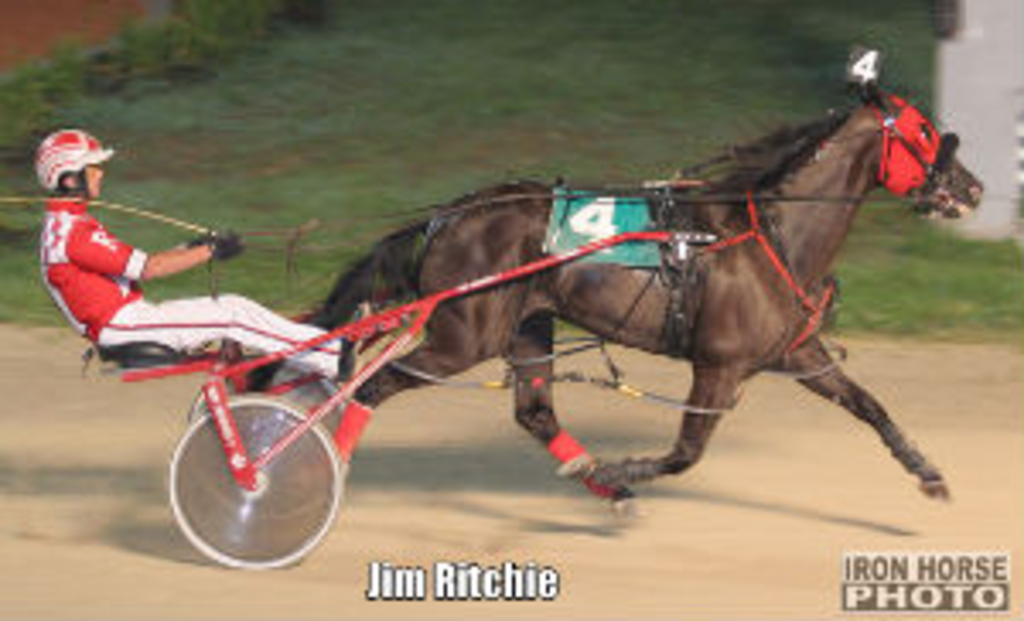 Published:
June 2, 2009 08:27 pm EDT
The second race at Grand River Raceway on Tuesday was declared a "No Contest" as a result of a nasty accident which occurred in the first turn
.
According to Grand River officials, driver Jim Ritchie suffered a broken leg. Randy Fritz and Scott Zeron, who were also ejected from their racebikes, suffered minor injuries but bounced up and continued to drive.
The accident occurred when Nearly Naked made a break and fell in the first turn, throwing driver Ritchie to the track. Jetta Baran, who couldn't avoid the fallen horse, catapulted Fritz from his bike. Fritz, who managed to keep hold of the lines, was dragged briefly before he pulled his horse to a stop. Scott Zeron, who was driving Cruisin Lady, was flipped out of his bike and dumped to the track. Cruisin Lady did a full circuit of the track before falling when her racebike struck a light standard.
According to the ORC vet, the only horse that suffered a serious injury was Cruisin Lady. A non-life threatening hip injury will confine her to stall rest for an extended period. Both Nearly Naked and Jetta Baran suffered only scrapes and cuts.
Additional updates will be posted when details are made available. In the meantime, please join Standardbred Canada in wishing all participants and horses a speedy recovery.
To view Tuesday's results, click here.