Published:
June 17, 2017 09:44 am EDT

Three horses bred by one breeder, racing in the same race some two thousand kilometres away from their birthplace seems like a possibility with fairly high odds. Factor in that all three of the horses are 14-year-olds and finished 1-2-3 in that race and it's borderline miraculous.
On Sunday, June 11, the fourth race at Truro Raceway ended in a three-across finish featuring 14-year-old pacers Intrepidus (driven by Kenneth Parker Jr.), Sharon The Moment (Dave Carey) and Lil Orphan Cam (Todd Trites). While the rare 14-year-old triactor sweep is interesting in and of itself, what makes the occurrence absolutely extraordinary is the fact that all three geldings were bred by Hall of Fame horseman Bob McIntosh of Windsor, Ont. Fourteen years later, still racing, each pacer ended up over 2,000 kilometres away in the same race, finishing 1-2-3 for their current Nova Scotia-based connections.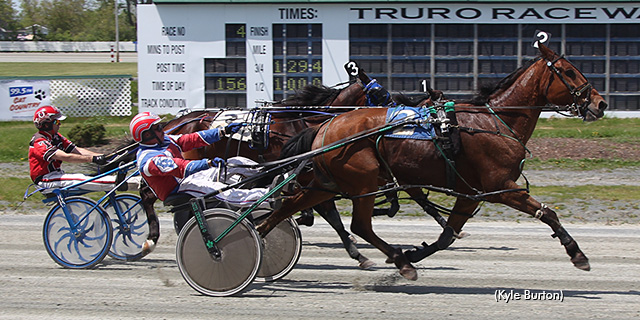 Lightning can actually strike twice as those same three horses will once again compete against each other in Truro's second race on Sunday afternoon.