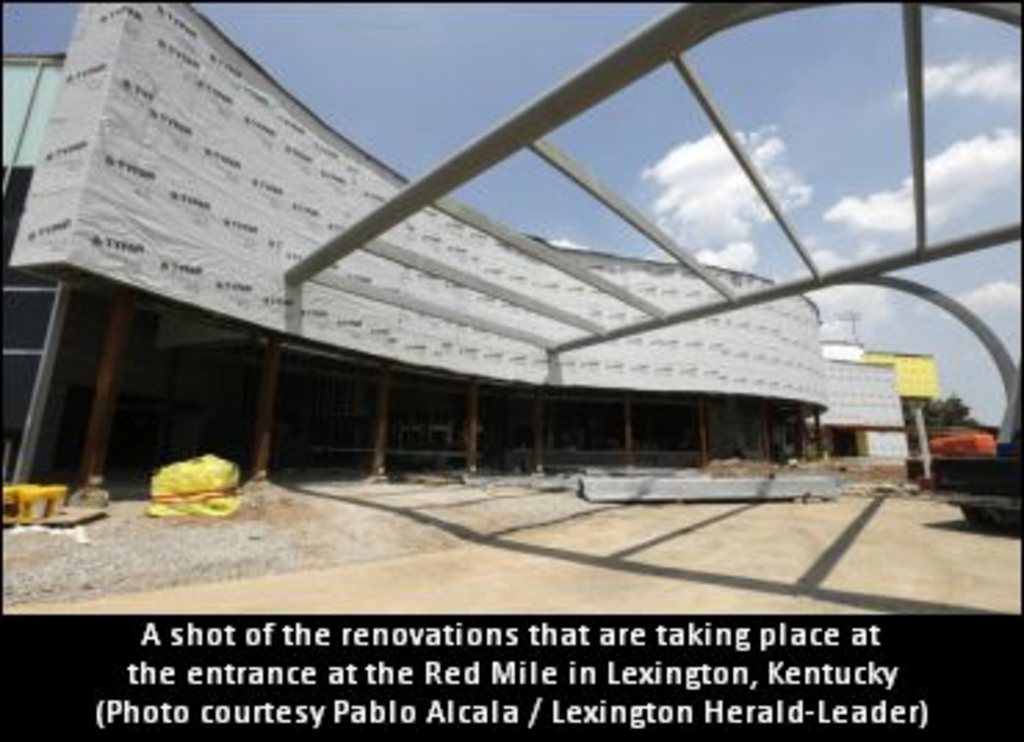 Published:
June 11, 2015 04:27 pm EDT

On Wednesday, June 10, members of the Kentucky media took a 'hard hat' tour of the $30 million renovation that is currently underway at the Red Mile in Lexington.
As a report by the Lexington Herald-Leader explains, the transformation is in order to house more than 900 'historical racing' machines, which are also known as 'instant racing' terminals.
It is expected that transformation will be complete in time for simulcasting to get underway on July 16, which is 10 days before the raceway is scheduled to kick off its season of live harness racing on July 26.
The Red Mile and Keeneland have partnered on the undertaking, which has been characterized as the 'evolution of horse racing' in the local area.
Shannon Cobb, the Red Mile's chief financial officer, explained that "the contractors say they will be ready" to meet the July 26 deadline.
The track's president, Joe Costa, was also quoted in the article, saying in part that "this is a project that's been a long time coming, so you can see we're really excited to get this close and get open for business."
(With files from the Lexington Herald-Leader)