Published:
June 1, 2012 08:46 am EDT
Mayors of various Ontario municipalities are coming out of the woodwork and expressing disinterest regarding the idea of casino gaming coming to their jurisdictions.
Jeff Lehman, mayor of Barrie --- which has been lumped into the same OLG gaming zone as Innisfil's Georgian Downs --- has gone on the record as saying that he does not see a Barrie casino as being a successful venture.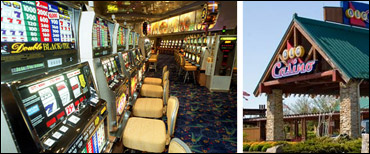 "While downtown casinos have been successful parts of revitalization in some Canadian cities --- Regina and Windsor come to mind --- I don't think the same potential exists here in Barrie for a number of reasons," Mayor Lehman was quoted as saying in an article on simcoe.com.
He went on to say, "With (Casino) Rama nearby, and a Toronto mega-casino on the horizon, it really seems unlikely a casino could succeed, even if the OLG were to allow it."
In Collingwood, Mayor Sandra Cooper has admitted on the record that she hasn't been overly enamored by the thought of casino gaming, either.
According to a report by The Enterprise-Bulletin, Mayor Cooper received a call from the OLG two weeks ago in regard to its gaming-zone announcement. The article has also quoted her as saying that she has "mixed feelings" about the casino possibility.
"I certainly have mixed feelings," Mayor Cooper was quoted as saying. "I look at the revenue, and how that has benefitted Innisfil (as host community for Georgian Downs), but I also have to look at the other side of the coin and the social implications.
"Is this what Collingwood wants to be about?"