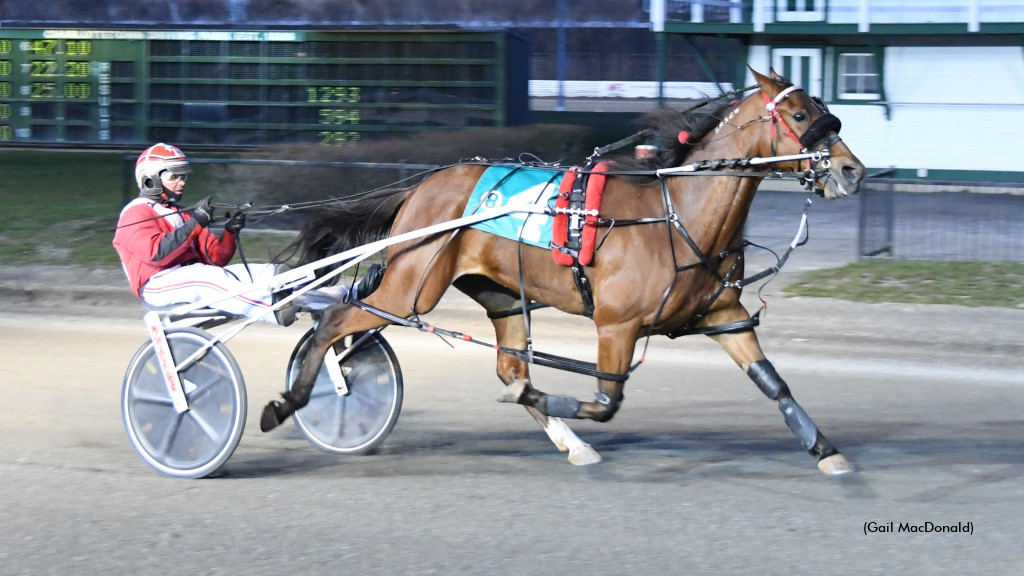 Published:
May 7, 2022 10:31 pm EDT
David Dowling controlled the driver's standings over the Winter Meet and the season opener on Saturday (May 7) extended his dominance at Red Shores Racetrack and Casino at the Charlottetown Driving Park. 
Dowling had five wins on the first card of the summer racing season on P.E.I. to put him five wins ahead of driver Gilles Barrieau for the top spot at the capital oval. The Springvale driver had three wins from his own stable with Smokin Molly (2:00.2), Tobins Brownie (1:56.1) and Bludhaven (1:58.3). 
Dowling also won with Brumby (1:59.1) for trainer Jamie Smith and with Miami Seelster (1:58.2) in her Chalottetown debut for trainer Colin Johnson. 
Mikey Camden won the Preferred Pace to give the combination of driver Barrieau and trainer Colin Johnson, who celebrated a double of the night, their first victory together since N Xample's score in a 2003 Gold Cup and Saucer trial. The Barrieau-Johnson 19-year drought was ended for owners Debbie Element of Village Green and Raymond Huschka of Great Britain. 
The Melissa Rennie stable scored a double as JK Express won in 1:59.2 and Rose Run Quest was victorious in 1:57, both with Adam Merner in the bike. 
To view Saturday's harness racing results, click the following link: Saturday Results - Charlottetown Driving Park.
(Red Shores)